Advertisements
The Good Son portrays the narrative of Vedant, who is adopted by the Tripathi family and strives to fit in. He was adopted by a doctor and goes on to become a gynecologist, but his adoptive family refuses to accept him. Despite this, he accepts the duty of caring for them in order to fulfill his role as The Good Son.
Premiere episodes of The Good Son air on Zee World from Mondays to Fridays at 18h00.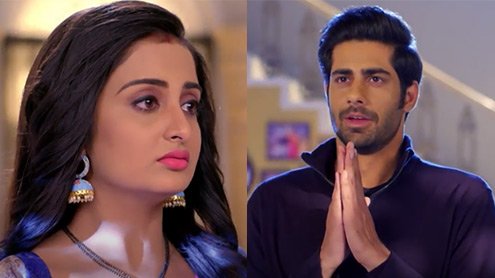 Thursday 1 July 2021
Episode 21
A trap is set for Chaukas, but it fails before even beginning. On his way out, Vedant runs into Dr Agarwal and comes to know that he is in cahoots with Chaukar.
Advertisements
Friday 2 July 2021
Episode 22
Urmila suffers a stroke after learning about Vedant's arrest. Purva meets up with Vedant at the police station and refuses to go to Delhi until he is out of trouble.
---
Monday 5 July 2021
Episode 23
Purva records Dr Rashmi's conversation and plays it in front of Vedant and DSP Soham.
Tuesday 6 July 2021
Episode 24
Purva surprises everyone by coming out of the kitchen with a food tray.
Wednesday 7 July 2021
Episode 25
Pankhuri is irked at Vedant and Purva's growing closeness. She tries to createproblems between Purva and Vedant by suggesting that Vedant should take the whole family to the movies.
Thursday 8 July 2021
Episode 26
Purva then takes Vedant to their room and sobers him up. Purva and Vedant share a romantic moment in the washroom.
Friday 9 July 2021
Episode 27
Pankhru calls Vedant and informs him that a patient's husband has filed a case against him.
---
Monday 12 July 2021
Episode 28
Ramesh checks the monthly balance account of the hospital. When Vedant comes home, Ramesh rebukes him for spending extravagantly.
Tuesday 13 July 2021
Episode 29
Advertisements
On the other hand, while talking with Purva, she acts as if she is suffering a great deal. When Sanju shows up at the hospital, Purva loses her cool and rushes to take him to the police station.
Wednesday 14 July 2021
Episode 30
Meanwhile, Pankhuri realises she had left the packet of drugs at Sanjeevni mansion and sneaks into the house in the middle of the night.
Thursday 15 July 2021
Episode 31
Pankhuri finally admits that he loves him.
Friday 16 July 2021
Episode 32
Purva insists that she doesn't want to meet any boys.
---
Monday 19 July 2021
Episode 33
Pankhuri tells Purva that she has fallen in love and wants to become the daughter-in-law of the Tripathis.
Tuesday 20 July 2021
Episode 34
Prattek and Purva have a heated argument.
Wednesday 21 July 2021
Episode 35
Sanju finally gets the girls what he's always wanted.
Thursday 22 July 2021
Episode 36
Granny lands up in hospital.
Friday 23 July 2021
Episode 37
Abuse is the topic of this episode. Gender based violence ruins families.
---
Monday 26 July 2021
Episode 38
Verdant is accused of hypnotising patients.
Tuesday 27 July 2021
Episode 39
Vedant tries everything in his power to save his patients.
Wednesday 28 July 2021
Episode 40
Sanju finds himself fighting with his friends.
Thursday 29 July 2021
Episode 41
Meanwhile, Pankhuri discovers Vedant and helps him hide from the rest of the family members. Ramesh realises that for the time being he needs Vedant to pay for the daily expenses.
Friday 30 July 2021
Episode 42
Vedant meets with Urmila and makes her eat something in front of the family. Purva arrives home and accuses Vedant of conspiring to murder Urmila.
Advertisements