Letoya Makhene is a South African actress, singer and TV personality. She was born on the 7th of September 1984 in Coronationville, Johannesburg, South Africa but was brought up in Eldorado Park, Fleurhof, Oaklands and Orange Grove. Letoya is the daughter of veteran singer Blondie Makhene.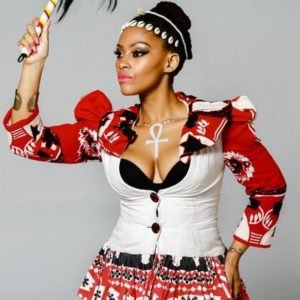 Letoya Makhene Age
She was born on 7 September 1984 in Coronationville which is a suburb of Johannesburg, South Africa. As of 2018, she is 34 years old.
Letoya Makhene Husband
She was formerly married to Priviledge Mangesi who is a Zimbabwean. After nine years of marriage, she divorced her ex-husband. Together with her ex-husband, they had three children, Nubia, Tadiwa, and Tamuda.
Letoya Makhene Songs
Keep on Trying
The One
#IGETWEAK
Rapadise Road
Letoya Makhene Twitter
Letoya Makhene Instagram