If you are looking for how to locate any Mukuru Branches in Cape Town, South Africa then read on.
Through this post, you can find here everything you need including Mukuru branches in Cape Town addresses and contact numbers.
Mukuru branches in South Africa are many but for this post, we shall concentrate on the branches of Mukuru in Cape Town.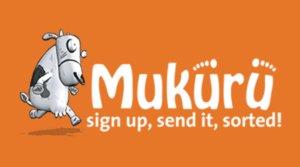 Full List of Mukuru Branches in Cape Town: Address and Contact
1. Mukuru Strand Street Branch
8 Strand Street, Cape Town, Western Cape, South Africa
2. Mukuru Wynberg Branch
268 Main Road, Wynberg (opposite Hollywood Bets), Cape Town, Western Cape
3. Mukuru Wynberg II Branch
52 Main Road, Wynberg (opposite Maynard Mall), Cape Town, Western Cape
4. Mukuru Parklands Branch
Main Shop 5D, 13B Parklands Main Road Tableview, Cape Town, Western Cape
5. Mukuru Dunoon Branch
39 Dumani Street, Dunoon, Cape Town, Western Cape
6. Mukuru Woodstock Branch
213 Victoria Road Woodstock, Cape Town, Western Cape
7. Mukuru Joe Slovo Branch
Democracy Market, 4 Way Area Joe Slovo, Cape Town, Western Cape
8. Mukuru Rylands Branch
12 Ruth Road, Rylands, Athlone, Cape Town, Western Cape
9. Mukuru Victoria and Alfred Waterfront Branch
Shop G08 Clock Tower, Victoria and Alfred Waterfront, Cape Town, Western Cape
10. Mukuru Waterkant Street Branch
Shop A33 and Shop 8, Picbel Parkade, 58 Waterkant Street, Cape Town, Western Cape
11. Mukuru Bellville Branch
10 Robert Sobukwe Road, 1st floor Negatu Building, Bellville, Cape Town, Western Cape
12. Mukuru Bellville Tygervalley Branch
Shop 579F, Tygervalley Centre, c/o of Bill Bezuidenhout and Willie van Schoor, Bellville, Cape Town, Western Cape 7536
13. Mukuru Delft Branch
32 Pende Street, Laiden, Delft, Cape Town, Western Cape
14. Mukuru Masiphumelele Branch
1527 Pokela Road, Masiphumelele, Cape Town Western Cape
Those are all the updated list of all Mukuru branches in Cape Town. Hope you find this information useful