Advertisements
If you are looking for how to locate any Mukuru Branches in Johannesburg, South Africa then read on.
Through this post, you can find here everything you need including Mukuru branches in Johannesburg addresses and contact numbers.
Mukuru branches in South Africa are many but for this post, we shall concentrate on the branches of Mukuru in Johannesburg.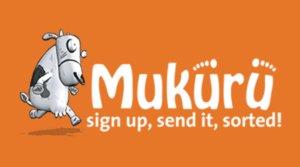 Full List of Mukuru Branches in Johannesburg: Address and Contact
1. Mukuru Hillbrow Branch
Small Street, Marshalls Town, Johannesburg, Gauteng
2. Mukuru Newtown Branch
386 Albertina Sisulu Street, Newtown, Gauteng
3. Mukuru Plein and Smit Branch
Shop 10 Plein and Smit Street, Johannesburg, Gauteng
4. Mukuru Rosettenville Branch
7 Geranium Street, Rosettenville, Gauteng
5. Mukuru Malvern Branch
543 Jules Street Malvern, Johannesburg, Gauteng
6. Mukuru Alberton Branch
69 Voortrekker Street, Alberton, Gauteng
7. Mukuru Alexandra Branch
3 Watt Avenue, Alexandra, Gauteng
8. Mukuru Primose Branch
109 Rietfontein Road Primrose, Primose, Gauteng
9. Mukuru Randburg Branch
37 Republic Pretoria Avenue, Randburg, Gauteng
Advertisements
10. Mukuru Phomolong Branch
1106 Ntombela Street, Phomolong, Midrand, Gauteng
11. Mukuru Diepsloot Branch
6681 Sabel Phama Street, Extension 11, Diepsloot, Johannesburg, Gauteng
12. Mukuru Roodepoort Branch
Shop No P2 (Sunshine Plaza Cash & Carry) c/o Albertina Sisulu & van Wyk Street, Roodepoort, Gauteng
13. Mukuru Zonkezizwe Branch
516 Zonkezizwe Street, Thokoza, Gauteng
14. Mukuru Angelo Branch
85 Main Reef Street Angelo, Boksburg, Gauteng
15. Mukuru Phumula Branch
Corner Ludlelo and Luthando, Roodekop, Gauteng
16. Mukuru Bara Soweto Branch
972 Kokwana Street Bara, Soweto, Gauteng
17. Mukuru Boksburg Branch
336 Commissioner Street, Boksburg, Gauteng
18. Mukuru Kempton Park Branch
No 1 Pretoria Road, Kempton Park, Gauteng
19. Mukuru Emdeni Soweto Branch Branch
579 Botani Street Emdeni, Soweto, Gauteng
20. Mukuru Mayibuye Branch
1547 Modderfontein Road, Mayibuye, Midrand, Gauteng
21. Mukuru Cosmo City Branch
1680 Liberia Street, Cosmo City, Randburg Gauteng
22. Mukuru Pomona Branch
277 Marple Street, Pomona, Kempton Park, Gauteng
23. Mukuru Tambo Airport Branch
Shop F04, International Arrivals, OR Tambo Airport, Johannesburg, Gauteng
24. Mukuru Katlehong Branch
59 Hospital Street, Katlehong, Gauteng
Those are all the updated list of all Mukuru branches in Johannesburg. Hope you find this information useful
Advertisements