The norm has always been to finish high school and go straight to college. This process has been flawed by so many and has been seen to be inefficient due to many reasons. One of these reasons is the rigidity of the school system which has hypnotized students to think they have to go through college to succeed. Well, that's not true.
The truth remains that college is not for everyone. This implies that not everyone who attends college makes a living or gets successful from what they learned. Some people would prefer alternatives to college, which there are so many. We bring you a list of 10 other options after high school besides college.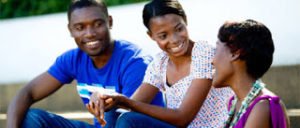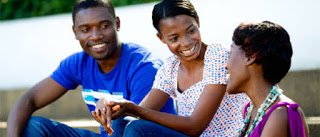 1. Get a Job
You always have the option of getting a real and starting to build your career. This responsibility helps you to transition to adulthood. You could take a full-time job in various firms or organizations.
With this, you have a first-hand experience of the real world. This serves an alternative to college as you can just dash straight into your career.
2. Start a Business
Most of the big companies today started with a young entrepreneur. Another option to consider besides college is going ahead to start your own business as an entrepreneur.
The key to this is to identify your niche as well as your strengths and weaknesses. Identifying these would help you determine what industry you want to go into.
3. Learn a Trade
You could decide to learn on the up by taking up a trade. You could consider gaining valuable experience for any career you intend to venture into by learning. This requires you to get a job as an apprentice in any field you wish. By doing this, you would be gaining hands-on experience in this field and would advance in your career.
4. Get an Internship
Fortunately, you don't need a degree to get an internship with most companies. Internships are another way for you to hone your career skills and climb higher in your field.
Although many internship programs are unpaid, you would still gain valuable experience that would help on your career journey. This is also one of the options besides college.
5. Take Online Courses
Another alternative to college is to take online courses on your field. You could find free courses as well as affordable ones on online platforms like Coursera and Udemy.
This is a cheaper option besides college. Online courses allow you to learn with your schedule and this makes them very efficient.
6. Join the Military
If you have always aspired to be in the military, here is an option for you besides college. You could decide to join at your young age after finishing high school. This will offer you a lot of benefits as you have the chance to serve your country and even other career opportunities while in the military.
7. Travel
This is another option besides college. You could take some time off to tour the world. This is not necessarily to have fun as you could use this time to find your focus or passion.
You would also make use of the time to explore other cultures around the world. Traveling to a country of your choice would give you experience that you could harness for a future career.
8. Volunteer
You are probably thinking "why?". Volunteering shows that you are altruistic and empathetic. Nowadays, people include volunteering experience on their resume and this means you can use it to improve yours too. You could volunteer in The Red Cross. Volunteering is also a great option to consider before college.
9. Go into Sports
You can be someone who has a passion for a particular sport perhaps it's football, basketball, swimming, and so on. An option besides college for you is to kick off your career in sports. You could do this through a tonne of practice and mentorship from someone ahead of you.
10. Learn to Play an Instrument
Are you a lover of music? Have you always wished to play a particular musical instrument? Well, why not take a break now and do it. You could hold off on college for a while to learn a musical instrument of your choice. This is important to you especially if you consider a career in music.
If you have just finished high school, you now have 10 different options to consider besides college. Going to college has always been deemed necessary because of uncertainties the future holds. Having a glimpse of your passion and interest early is a great start to the future. With this, you can make an informed decision of either going straight to college or taking a detour.
If you have any thoughts or comments, let's know in the comment section.