The University of Witwatersrand a South African public university that is located in Johannesburg. It is commonly called Wits University.
Wits University is ranked as the second best university in the whole of South Africa. Gaining admission to the school is a very big deal and takes lots of preparation. In this post, we would be discussing on how to apply for the 2020 online application for Wits University.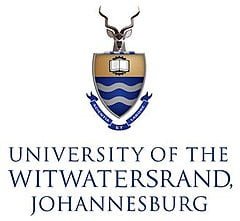 Wits University Application Opening and Closing Dates
The application into Wits University started on the 4th of March, 2019 and it is expected to close by the following dates:
30th of June, 2019: This is for the Faculty of Health Sciences and programmes which include BA (Bachelor) of; Architecture, Speech-Language Pathology, Audiology, and Film & TV.
30th of September, 2019: This application deadline applies to all other Wits university programmes and degrees and residential applications.
How to Apply Online for Wits University 2020
First of all, click here.
You are to apply for your desired choice of degrees. You are only allowed to choose a max of three in number.
It is important to note that, when you are applying for two programmes from a single Faculty, you are to apply for

one another one in a less restricted faculty

.
An application fee is collected. R100 is collected for citizens of South Africa who are applying and R700 for international applicants and non-citizens.
The application fee is non-refundable and is expected to be made for the closing dates.
How to Pay
You can follow and choose any of the payment methods below:
Paying through Standard Bank: Bank account name- Wits University – Application Fees. Account Number- 200 346 385. Type of Account – Current Account. Branch code- Braamfontein 004 805. CI Number 074A. (International payment swift code: SBZAZAJJ which is for international payment or transfer). You are expected to u

se your person/student number as a reference.

You can also by cash or credit card at this address: Wits Fees Office, Ground Floor, Solomon Mahlangu House (Senate House), Braamfontein Campus East, Jorissen Street, Braamfontein, Johannesburg, South Africa. You are expected to u

se your person/student number as a reference.

For EFT mode of payment, you are expected to u

se your person/student number as a reference.
For more enquiries regarding the Wits online application for 2020, you can click here