The University of Witwatersrand admission application for 2020 will soon begin in a couple of weeks to come. Interested students are hereby advised to keep on checking the Wits Online Application page for more information. Applications for 2020 will begin in March 2020.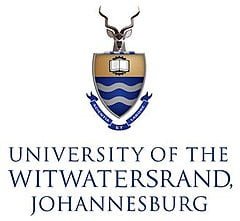 How To Apply For Wits Online
To apply online, go to: www.wits.ac.za/applications/
You may apply for a maximum of three degrees (order of choice does not matter).

If you apply for two programmes within one Faculty, you are advised to apply for one programme in a less restricted faculty (e.g. Humanities, Commerce or Science).

Try to keep your options open, especially when applying for programmes in Faculties such as Health Sciences or Engineering.

A non-refundable application fee of R100 for South African citizens and R700 for international applicants is required.
Wits Application Fee 2020
Non-refundable application fee of R100 for South African citizens
A non-refundable application fee for International citizens of R700
Payments to be made before closing dates.
How to pay for Wits Application Fee
Deposit an exact amount into the University's Application fee account:
Standard Bank, Account name: Wits University – Application Fees. Current Account Number: 200 346 385, Branch code: Braamfontein 004 805. CI Number 074A. (International payment swift code: SBZAZAJJ). Use the unique payment number as a reference
Pay by cash or credit card at the Wits Fees Office, Ground Floor, Solomon Mahlangu House (Senate House), Braamfontein Campus East, Jorissen Street, Braamfontein, Johannesburg, South Africa
EFT – Use your person/student number as a reference.
Wits Application Status
You will receive an email from the University acknowledging receipt of your application.
The acknowledgment email will contain a person number (which will become your student number).
All records of correspondence from the University will be available on the student self-service portal https://self-service.wits.ac.za
Check the status of your application and to do items on the student self-service portal regularly.
To view all correspondence generated on the Self Service Portal page, go to the Main Menu > Self Service > Wits Student Self Service > Communication History
To check your Application Status on the Self Service Portal go to the Main Menu > Self Service > Student Centre > Admissions > View Academic Application Status
References
wits.ac.za
self-service.wits.ac.za