In this article, we will take a look at the necessary admission requirements for Management at the University of Witwatersrand (Wits) needed by a candidate before gaining admission in the school.
This post entails all the important things you need to know about the Admission requirements for Management at Wits University.
You will learn about the Entry requirements for Management in Wits. This information might change from time to time, therefore you are encouraged to check the updated information before you submit your application.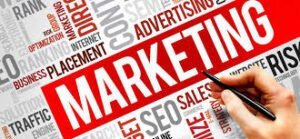 Topics covered include: leadership and the role of managers; managing individuals, groups, and teams; organisational development and behaviour; project management and strategic management; and the theory and practice of entrepreneurship and new venture creation.
Those with an entrepreneurial flair may start their own businesses, or become small business advisors or business consultants.
To find out more about BCom Management, click here
Wits University Entry Requirements for Management
APS
39+
English Home Language OR First Additional Language
Level 5
Mathematics
Level 5
Wait-listing
Applicants with an APS of 35-38, as well as English Level 6 and Mathematics Level 6, will be wait-listed subject to place availability.