South Africa has one of the most vibrant entertainment industries and produces many world-class talents. Here are the top 10 richest SA celebrities.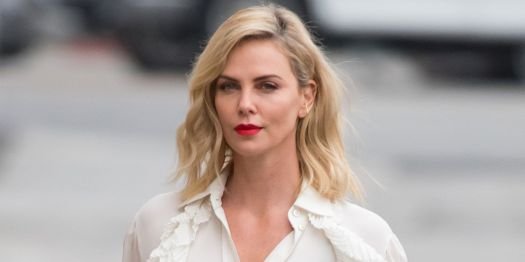 Richest Celebs in South Africa
1. Charlize Theron
The richest South Africa celebrity with a net worth of R1.6 billion is multiple award-winning models, actress and producer; Charlize Theron. Probably the most famous actor to have come out of South Africa, Charlize Theron has appeared in many successful, award-winning films since she started her career in the 1990s.
Born to a family of Dutch, French and German ancestry, Theron originally started as a model before switching to a career in acting. Multiple award-winning actresses, Theron has received numerous accolades for her roles in movies such as Monster and The Devil's Advocate.
2. Sharlto Copley
As actor, director and producer, Copley have directed many music videos and commercials. He is best known for his role as "Wikus Merwe" in District 9, the science fiction movie. He has also starred in movies such as Howling Mad Murdock, Elysium and Europa Report, as well as the American TV Series; Powers. He has a net worth of R209 million.
3. Trevor Noah
A South African comedian, writer, producer, media critic and television host. Trevor Noah has facilitated TV programs in South Africa before moving to the US in 2011. He is currently the host of The Daily Show with Trevor Noah, and he has an estimated net worth of R192.3 million.
4. Sello Maake Ka-Ncube
With a net worth of R182 million, Sello is undoubtedly one of of the wealthiest and most prolific entertainers of South African origin. He has starred in numerous widely acclaimed films, theatre plays and television series in South Africa, the United Kingdom and the United States of America.
He is best known for his role as Lucas Daniel Nyathi in the soap opera; Scandal. He has also performed in plays such as The Suit, Titus Andronicus and The Lion King.
5. Jamie Bartlett
Best known for his role in Rhythm City, Bartlett is definitely one of SA's richest celebrities. He has also featured in popular soap; Isidingo.
Apart from these two major appearances, he has also featured in movies such as The Sexy Girls, American Ninja 5, and Mandela: Long Walk to Freedom. He has also worked on stage on many award-winning plays. He has a net worth of R153 million.
6. Moshidi Motshegwa
Best known for her role as Denela Ledwaba in Zero Tolerance, she won the award for Best Actress in a Television Dram (Golden Horn Award) for her stellar performance. She has also appeared in works such as Drum, The African Story, Critical Assignment and Hijack Stories. Her career has continued to grow, and that is evident in her net worth which is pegged at R111 million.
7. Jessica Marais
Though she is living in Australia presently, this stunning actress is South African and has an impressive net worth of R83.1 million. She is best known for her role in Magic City, as well as other works like Packed to the Rafters, Love Child and The Wrong Girl.
8. Lesley-Ann Brandt
Best known worldwide for her portrayal of Mazikeen in Lucifer, this extremely talented actress has been active in Hollywood for a long while. Prior to her role in FOX Tv Series; Lucifer, she had played the role of Naevia in Spartacus, and she has also appeared in Zombie Apocalypse, Drift and A Beautiful Soul. She has a net worth of R27.7 million.
9. Shashi Naidoo
With her estimated net worth of R23.3 million, Shashi is best known as an ETV magazine show host. She has also been the host for the nationwide MTV VJ. She is an actress, model and TV personality.
10. Joelene Martin
A Master of Ceremony, TV personality, anchor, show host and businesswoman, Joelene has all the accolades on her portfolio, and all the cash to show for it. Widely known as the former host of the popular game show; power ball, she started her career at 17 and ha racked up an amazing in R17.8 million.
So there you have it! The richest celebrities in South Africa.