Getroud met rugby is a South African television series that revolves around four stars of a Johannesburg rugby team and their wives as they become involved in various interconnected scandals.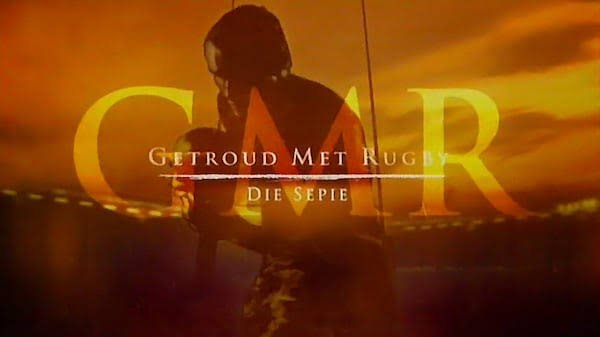 Thursday 1 April 2021
Episode 184
It's Koekie's birthday and time to celebrate. Ryno talks to Kwagga about his drinking habits. Renate is rushed to hospital.
Friday 2 April 2021
Episode 185
Jana makes a plan to regain her memory. Ryno admonishes the Stryders for undermining his captaincy. Renate approaches Lienkie with an offer.
---
Monday 5 April 2021
Episode 186
Fafa is frustrated with his job. Ryno is criticised widely about his captaincy. Schalk takes a drastic step to help Jana.
Tuesday 6 April 2021
Episode 187
Ryno puts Kwagga in his place. Jana is ready to move on with her life. Festus tries to fix Koekie and Magda's sister bond.
Wednesday 7 April 2021
Episode 188
Fafa must decide about his future. Liam feels uneasy about Candice's publicity stunt. Bibi gets ready for online dating.
Thursday 8 April 2021
Episode 189
Reitz manages his own social media. Maryke is worried about Fafa's health. Pine and Jana are at loggerheads about an article.
Friday 9 April 2021
Episode 190
Koekie and Festus relive the seventies. Markus is uncomfortable with the rumours about him and Candice. Reitz's social media is out of control.
---
Monday 12 April 2021
Episode 191
Festus and Koekie's nostalgia takes over the house. Maryke is in a state about Bibi's loose morals. Bart is furious with Reitz.
Tuesday 13 April 2021
Episode 192
Schalk is appointed head coach of the Stryders again. Maryke is tired of Festus and Koekie's hippy phase. Candice fixes the drama between her and Markus.
Wednesday 14 April 2021
Episode 193
Bibi's love life is out of control. Buks is disheartened about an invite from Nesie's family. Kristien steps in to help the Stryders.
Thursday 15 April 2021
Episode 194
The Seventies' Party is hosted in Pottie's. Buks discovers his family's dark secret. Renate feels overwhelmed.
Friday 16 April 2021
Episode 195
Jana is excited about a TV interview. Bibi and Jordan decide to give up on love. Buks makes a plan to wriggle himself out of Nesie's braai.
---
Monday 19 April 2021
Episode 196
Nesie discovers the truth about Buks' family. Renate irritates Lienkie. Simon interferes in Jordan's life.
Tuesday 20 April 2021
Episode 197
Nesie finds out Buks lied to her. Renate thinks there is a conspiracy against her. Bibi decides to give her and Jordan's relationship another chance.
Wednesday 21 April 2021
Episode 198
Nesie refuses to forgive Buks. Jordan has a big surprise for Bibi. Renate confronts Reitz for using Kristien's services.
Thursday 22 April 2021
Episode 199
Jordan and Bibi celebrate their big news. Maryke receives shocking news. Candice is falling in love with Markus.
Friday 23 April 2021
Episode 200
Candice struggles to get Markus out of her mind. Maryke must make a plan with the club. Buks warns the Stryders to stay away from Nesie.
---
Monday 26 April 2021
Episode 201
Fafa is uncomfortable with Maryke's new career. Renate is furious about a hashtag. Candice tries to avoid Markus.
Tuesday 27 April 2021
Episode 202
Maryke tries to get rid of the club. Buks tries to win Nesie back. Renate is on the warpath.
Wednesday 28 April 2021
Episode 203
Maryke's controversial inheritance is leaked in Sinbin. Buks is still down in the dumps about Nesie. Renate feels threatened by Kristien.
Thursday 29 April 2021
Episode 204
Liam and Markus are suspicious about Candice's behaviour. Lienkie's career is at a crossroads. Fafa and Maryke argue over the club.
Friday 30 April 2021
Episode 205
Candice admits her true feelings to Markus. The pompoms get a makeover. Maryke has her hands full with the club.