A South African study visa allows a foreign national to reside in the Republic of South Africa while studying at a South African institution of primary, secondary or tertiary education.
Any foreign student who intends to study in South Africa, at a primary or secondary school, college, further education and training institution, university, specialist skills school or other "learning institution", can qualify for a study visa South Africa.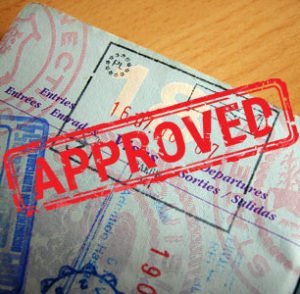 South African Student Visa Requirements
First, you need to get accepted as a student by a registered South African school, college or university and receive a letter of acceptance on the institution's letterhead and signed by or on behalf of the principal or registrar.
You need to then complete the temporary residence permit application form B1-1738 and take it in person to the South African embassy, consulate or high commission in your home country.
You will also need to submit the following South African student visa requirements:
A passport valid for at least 30 days after the end of your course, with two consecutive, clear pages left for entry and departure stamps.
Payment for the South African student visa application.
Two colour passport-sized photographs.
An official letter from the South African educational institution confirming the duration of your course, plus confirmation that it will inform the authorities if you fail to register, you are de-registered or expelled or when the course is completed or extended.
Proof of necessary finances to cover tuition fees and living costs for the duration of your stay, around ZAR 3,000 per month (bank statements, travellers' cheques, etc.) and a cash deposit to cover the cost of a return ticket.
Certificate of medical aid cover or health insurance recognised by the South African authorities, plus a letter confirming that it will be renewed every year for the duration of your stay. To check that your medical scheme is recognised by the South African Department of Home Affairs, see this list of registered medical aid schemes in South Africa. If you are a student and the dependent child of a parent holding a South African visa and medical insurance, you may be covered by your parent's scheme. Occasionally, South African high commissions accept foreign medical aid and international insurance policies.
In some cases, a yellow fever vaccination certificate.
Medical and radiological reports from within last six month.
Information about where you will be living in South Africa.
A police clearance certificate for every country you've lived in for more than 12 months since the age of 18.
Birth certificates of dependent children.
Relevant certificates if married, widowed, divorced.