No matter how different the homes are, they all strive to provide guests a memorable stay. All apartments at UCT have rigorous access controls and the majority are monitored by closed-circuit television cameras since security is a top priority.
Students at the University of Cape Town can choose from a variety of housing options, both on and off campus, for both undergraduate and postgraduate students.
For the most part, you'll begin your stay in a first-tier residence (full catering), then move up to a second-tier residence (senior catering or self-catering), and finally, finish your trip in third-tier lodging (semi-autonomous self-catering).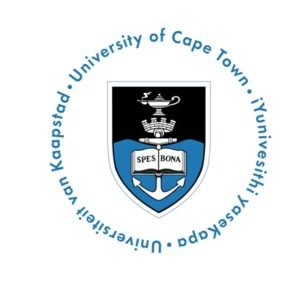 Different housing options exist for students with disabilities. The Student Accommodations Office and the Disability Services can be contacted for assistance with your specific situation.
A luxurious place to stay
Undergraduate students, most of whom are under the age of 21, are housed in first-tier homes. The dining halls at these homes serve three meals a day to students. Double rooms are available in several first-class residences.
Self-operating laundries and TV rooms are available in these apartments. Several have access to a swimming pool, while others have access to billiards and table tennis.
Accommodation in the second tier
Senior undergraduate and postgraduate students can live in second-tier dormitories. A dining hall in a catering residence serves up to three meals a day. 2- to 4-bedroom apartments are the most common form of second-tier housing. Single rooms are available in every room.
Transitioning to independent senior student life is made easier by the residence hall governance systems, which allow you to live in close quarters with your friends while still maintaining your independence.
In addition to self-operating laundries, these houses provide common rooms with televisions for socializing, meetings, and other forms of group interaction. It's not uncommon to see pianos, table tennis courts, and a swimming pool in the facilities of some establishments.
Accommodations of a third-class standard
Senior postgraduate students are housed in third-tier residences.
In order to maintain a high level of academic and social well-being, these houses employ wardens. Obz Square and other purpose-built housing units are protected by wardens who guarantee that residents have a good quality of life.
A Residence Association aims to improve the quality of student life in third-tier housing because of its geographical dispersion.
Near upper campus or Jammie Shuttle stops, all units have minimal furniture and are easily accessible to shopping and public transportation.
A few apartments on the third tier have their own washers and dryers, and everyone living on campus has access to UCT's sports facilities and swimming pools.
A place for students and their dependents to stay together
Accommodation at the JP Duminy house is available to students with dependents (but only to students' own children). In Mowbray's Main Road, 42 students live in flats within walking distance of the upper campus, the Jammie Shuttle service, and a variety of nearby shops and services.
As part of your university education, you can take advantage of a wide range of services and facilities, such as computer laboratories and network connections, social and sporting events.