Exams can be difficult, even for the most prepared students. Luckily, there are ways to deal with the stresses and get the marks you want. Here are efficient methods to make good grades: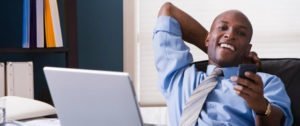 Study Tips for Matriculants in South Africa
1. Planning and scheduling
Make a schedule and work out how much time you need for each subject. Study a little each day and give your brain a break. Avoid cramming the night before, it's not the way to guarantee a good mark. Let as many people know about your study times and tasks, this creates a self imposed pressure.
2. Understand the marking scheme and exam format
Before you go anywhere near an examination, it's vitally important to understand how the marks are allocated and what format in which the exam will be written. This helps in preparation for the format expected and also prioritize the section with higher marks.
3. Go with your flow
Knowing the best time you assimilate make one make the most of his study time. Some people assimilate better during the day, while others at night. So discovering the best time helps in preparation, use the time available to your advantage!
4. Review and revise
Thinking things over can help you to understand the concepts and help you remember when you need them the most. Get a friend or family member to quiz you on key concepts. It's a great way to know what you've learned and to find out what you still need to learn. It will also help improve your memory recall. This way you learn it all twice.
5. Rise Early
Getting all your scheduled study time in early can give you a greater sense of achievement and freedom to enjoy the other things in your life. Study when you have the time to, don't postpone your study time, START NOW!
6. Make studying a part of your habits
Too often, it's easy to view studying as something that only gets done at the last minute in a huge overnight cram session, which isn't suppose to be.
Making valuable time to study goes a long way in making exam easy because u would have understood more concept if not all about the subject. This is also helpful because it will help to retain memory about the subject for long.
7. Take Good Notes
The cleanly organized collection of lecture notes, labs, readings,images, and maps will be the envy of your classmates. When you study, your notes should bring to mind the entire sequence of ideas presented in class.
Organize your notes into an outline form. This will help to clarify your thoughts about a topic. Good note-taking is the nuts and bolts of good study.
8. Study in a clean, quiet and orderly room
Keep anything and everything away from where you are that may cause you to get distracted. Reading on your phone is not advisable because this tend to make one surf the Internet and also waste time on social media instead of studying. It is better to read with hard copy text books and be focused.
9. Set Goals
Setting goals for yourself helps in pushing your self hard so as to be successful. The higher your goals are, the better you push yourself, the better your success.
10. Stay motivated
When you're studying it helps to keep in mind your reasons for doing all this hard work, so meeting up with your goals for studying can keep you motivated to keep studying. Although falling below your goals shouldn't demotivate you instead you should add more effort.
If you study hard,stay focused and motivated then success is guaranteed