Advertisements
In this article, we will take a look at the necessary admission requirements to study Electrical Engineering at the University of Pretoria (UP) needed by a candidate before gaining admission in the school.
This post entails all the important things you need to know about the Admission requirements for Electrical Engineering in UP.
You will learn about the Entry requirements for Electrical Engineering in UP. This information might change from time to time, therefore you are encouraged to check the updated information before you submit your application.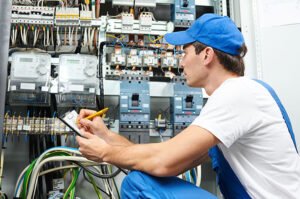 Advertisements
Requirements to Study Electrical Engineering at UP
The closing date is an administrative admission guideline for non-selection programmes. Once a non-selection programme is full  and has reached the institutional targets, then that programme will be closed for further admissions, irrespective of the closing date. However, if the institutional targets have not been met by the closing date, then that programme will remain open for admissions until the institutional targets are met.
The following persons will be considered for admission: Candidates who are in possession of a certificate that is deemed by the University to be equivalent to the required National Senior Certificate (NSC) with university endorsement; candidates who are graduates from another tertiary institution or have been granted the status of a graduate of such an institution, and candidates who are graduates of another faculty at the University of Pretoria.
Life Orientation is excluded when calculating the APS.
Grade 11 results are used for the conditional admission of prospective students.
A valid qualification with admission to degree studies is required.
Minimum subject and achievement requirements, as set out below, are required.
Conditional admission to the four-year programmes in the School of Engineering is guaranteed only if a prospective student complies with ALL the requirements as indicated in the table.
Admission to ENGAGE in the School of Engineering will be determined by the NSC results, achievement levels of 5 for Mathematics and 5 for Physical Sciences, and an achievement level of 5 for English, together with an APS of 30.
Students may apply directly to be considered for the ENGAGE programme.
All lectures at the University of Pretoria are presented in English only.
Advertisements