Advertisements
In this article, we will take a look at the necessary admission requirements for Architectural Studies at the University of Witwatersrand (Wits) needed by a candidate before gaining admission in the school.
This post entails all the important things you need to know about the Admission requirements for Architectural Studies at Wits University.
You will learn about the Entry requirements for Architectural Studies in Wits. This information might change from time to time, therefore you are encouraged to check the updated information before you submit your application.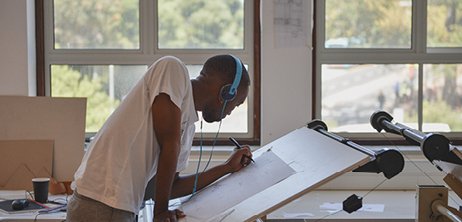 The BAS programme is structured to produce graduates who can participate across a broad field of professions in both the larger design and construction industries.
Advertisements
Due to the integration of courses and emphasis on coordinated application of skills, part-time studies are not available, although in exceptional circumstances it may be possible to spread some years of study over more than one year, with appropriate planning and approval by the degree convenor.
Advertisements
The BAS degree, followed by a minimum of 12 months experience in practice, may open eligibility for the one-year Bachelor of Architectural Studies with Honours (BAS [Hons]) degree, which itself may open eligibility for the 1-year Master of Architecture professional (MArch [Prof]) degree.
Wits University Entry Requirements for Architectural Studies
Acceptance is dependent on departmental selection procedures. Applicants are required to complete a written and graphic exercise and may be invited to an interview.
The exercise, interview, and Wits APS score are equally factored in the evaluation of applications.
No specific subject combinations are required, but the following minimum entry criteria apply:
A Wits APS of 34 or higher. In some cases, applicants with exceptional scores on the admission exercise and interview may be considered with an APS between 29 and 33. Under no circumstances will an applicant with an APS score below 29 be considered for admission.
A minimum of 50% in Mathematics on the National Senior Certificate (NSC) exam. Mathematical Literacy is not accepted.
A minimum of 50% in English Home Language OR First Additional Language on the NSC exam.
Applicants from international education systems who do not complete NSC exams must meet Faculty exemption requirements, after which an equivalent APS score and subject scores will be modelled to ensure equal comparison with South African applicants.
Advertisements