The American International School of Cape Town (AISCT) was founded in 1997 as a private, non-profit co-educational institution.
The school educates 500 students from 50 countries, ranging in age from 2 to 18, who are taught by foreign teachers. The average class size at the school is 16 students, with a student-teacher ratio of 10:1.
The Common Core Principles for English and math are included in the AISCT curriculum. In Grade 1, students begin learning French and Spanish as foreign languages.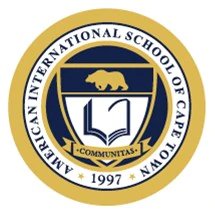 Address: 42 Soetvlei Ave, Sweet Valley, Cape Town, 7806, South Africa
Principal: Dr.Daniel Jubert
Number of students: 500
Phone: +27 21 713 2220