Geez, the three basic needs of man; Food, Shelter and Sense of belonging. You thought I'd say clothing right? Gotcha, it is basically a sense of belonging. Although, clothing is the fourth, LOL.  Today, let's talk about the shelter.
A shelter is a basic architectural structure or building that provides protection from the local environment. Having a place to protect yourself from danger is a fundamental physiological human need. Whether you earn a salary or you are self-employed, it is worthy to note that you need shelter.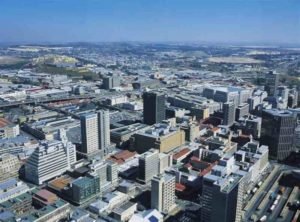 Moreover, in big countries like South Africa finding the right place to live can be a real pain in the ass where you could even be spending at roughly one-eighth of your salary on Rent.  When finding houses certain factors should be considered regardless of you renting or purchasing like:
Location
Purchasing a house requires you finding the right spot. Location is the most important factor to consider when looking for shelter. A good location is important no matter how ugly the house would seem because you can make an ugly house look good but you cannot make a bad location look good. It is also important to find a place near your work which will save time and reduce transport cost.
Crime
The crime rate is important to check for in the neighbourhood you would be moving to and lots of crime information is available online. Living in a crime-filled neighbourhood is not worth investing. Crime cancels out the main purpose of seeking shelter.
Neighbourhood
When searching for a location, you should also assess the Neighborhood. Knowing if the neighbourhood is a friendly one or not is important. It is also essential to look for houses with friendly neighbours and good residential aura.
Infrastructure
Infrastructure is a crucial factor to consider when buying a house. Finding if basic infrastructure is available for use or not. Is the lighting enough? , Is there sufficient water supply in the area? , Is it there a good road network? Critical questions asked before seeking to buy a house.
Schools and Colleges
The goal of every parent is to send children to school and I mean good schools. Hence, buying a house proximal to a good school makes life easy. It reduces the cost of transportation and will have better potential for capital growth.
Property24 recently published that inflation has been on the rise in South Africa, hence increasing the cost of living. Renting an apartment now has become much difficult than it used to be.
But we still have cities that are quite cheap to acquire houses here in South Africa compared to your earnings. The most affordable cities to rent in South Africa are:
1. Polokwane (a total of 10% of salary on rent)
2. Bloemfontein (a total of 12% of salary on rent)
3. Garden Route (a total of 15% of salary on rent)
4. Port Elizabeth ( a total of 16%  of salary on rent)
5. Johannesburg (a total of 17% of salary on rent)
6. East London (a total of 18% of salary on rent)
7. Richards Bay (a total of 19% of salary on rent)
8. Sandton (a total of 20% of salary on rent)
9. Vanderbijlpark ( a total of  25% of salary on rent)
10. West Coast (a total of 30% of salary on rent)
11. Cape Town (a total of 35% of salary on rent)