Dr Malinga whose birth name is Goodwill Malinga is a South African record producer and musician.
He was born on 7th July 1980 in Themba, Hammanskraal in South Africa. Malinga is signed to Lingas Entertainment, Universal South Africa, Universal Music, Universal Music (Pty) Ltd.
His First Album was released on October 2014 titled First injection. He won South African Music Award for Best Kwaito Album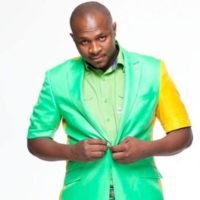 Dr Malinga Age
He was born on the 7th of July 1980 in South Africa. As of 2018, he is 38 years old .
Dr Malinga House
He bought a house worth R 3.2 million. Malinga encouraged people to believe that anything is possible if you believe and work hard.
Dr Malinga Wife
He got married to Boitumelo Mosupye in 2013 and together they have a daughter and his wife also has a son from another relationship.
Dr Malinga Songs
Akulaleki
Diphiri
Sengizwile
Uyalivuselela
Giya Giya
Sizo Phumelela
Oteng
Ngikunika Uthando
Go On
Thandaza
Nkqo Nkqo
Othengayo
Ungibulala Crazy
Xalifika
Sengibuyile
Inguboyamehlo
Mngani Wenyoka
Motlalepule
Bakulindile
Ngixolele Mama
Moshito
#Bringbacklobola
Boitumelo
Mntwanomuntu
Petronella
Nadia
Pika
Ungashintshi
Crazy Woman
I'm Yours
Inthliziyo Ye Liche
Mhloniphe
Linga Entertainment