Elma Postma (born 6 September 1978) is a South African actress known for her roles in the popular serials Isidingo, Boer Soek 'n Vrouand 7de Laan.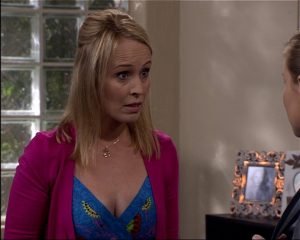 Elma Postma Age
She was born on the 6th of September 1978 in South Africa. As of 2021, she is 43 years old and celebrates her birthday on September 6th every year.
Elma Postma Husband
She is married to her longtime partner Paul Potgieter.
Career
She made her television debut in the soap opera 7de Laan in the year 2000, playing the character 'Dezi Terreblanche.' She starred in a number of well-known films, including The Mating Game in 2010, Wonderlus in 2017, and 'n Man Soos My Pa in 2015. She joined the cast of the kykNET soap opera Binneland in 2011 as the lead character 'Bea.'
In 2011, she made her film debut in the film Superheroes as Sister Suzaan. She also hosted the first three seasons of KykNET's 'Ontbytsake en die Boer soek een vrou' series.
She also appeared in a number of theatrical works, including Heart Sins in 2004, Haaks in 2005, Monsters in 2006, and Hell on Heaven and Earth in 2007. She started listening to Die Nag van Legio on the radio in 2014.
Net Worth
She has an estimated net worth of $500,000 which she has earned as an actress.