Life in prison can be inhospitable for inmates, overcrowding, violence, mistreatment, and a lack of access to adequate medical care are all common concerns in prisons. Although in South Africa, female prisons are notable for one or two reasons, they are not the norm.
Over the years, the number of prisons in South Africa has grown, resulting in several inmate facilities. A separate section is reserved for men, while another is reserved for women. Others have wings for both, but they're separated by a few feet. South Africa's best female prisons as of 2021 are listed here, along with the attributes that have made them so popular.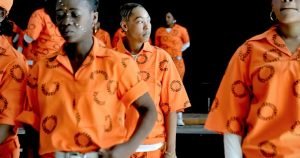 1. The Women's Jail
These female prisoners are housed at Constitution Hill. Women who were producing beer illegally and breaking pass regulations used to be detained here in 1910. As a result, women had to deal with several humiliations, including the inability to get sanitary napkins. There have been some notable female political figures held here, including Fatima Meer and Winnie Madikizela-Mandela.
2. Makhate Correctional Services
Correctional services in South Africa are responsible for operating this facility. Consideration has been given to making it a world heritage site. For crimes including theft and violent misconduct, women are held inside the prison. Activists for children's rights love it because it permits inmates to raise their newborns there.
3. Worcester Female Prison
You'll find this jail at 95 Durban St. Worcester Central in the town of Worcester in the South African province of the same name. A correctional center for women who have been the victims of domestic violence or of emotional, sexual, and physical abuse as children.
4. Female Centre Jhb Prison
The Female Center of the Johannesburg Jail is one of Johannesburg's female prisons in South Africa. The female wing is located in Johannesburg's FerreirasDorp neighborhood at 9 Main St. This prison for women is one of the most dangerous in the country. It's well-known that female detainees in this facility have a variety of lethal weapons on their person.
5. Pretoria Central Prison
There are few jails in South Africa that are worse for female inmates than the Pretoria Central Jail, located in Tshwane City in Central Pretoria. Overcrowding, sickness, and other issues have been reported among inmates at this facility.
6. Westville Female Prison
Which South African prison is the largest? Due of its many wards, including a female wing, medium, and maximum security sections, the Westville Jail is a contender in this list. Female members of this organization are notoriously violent. Numerous ailments and mental health issues have also been reported recently.
7. The Female Center in Pollsmoor Prison
This is a high-security facility for women in South Africa. Violence and overpopulation characterize this neighborhood in Cape Town's Tokai district. Multiple diseases, violence, and mental disorders have been reported by residents. Gangs have a major presence in the area.
Additionally, it features a juvenile center, putting it on the list of South Africa's female juvenile jails. Inmates with a history of violence and criminality have long been housed at the juvenile detention center. People have wondered aloud why the juvenile center is so close to the maximum-security wing. As a result, the facility has been much in the news.
8. Drakenstein Prison
The R301 road leads to Breede River DC, where it can be found. There is a female wing in this jail that holds women who have been convicted of highly severe offenses, such as armed robbery and kidnapping.
9. The Female Juvenile Prison Ward of Brandvlei Correctional Services
The Brandvlei Correctional Services' juvenile unit is located near Worcester, Western Cape, on the bank of the Brandvlei Dam. The proximity of the juvenile unit to the maximum and medium-security units has also drawn the attention of the general public.
10. Malmesbury Women's Prison
The Correctional Services Department oversees this component of the Malmesbury Correctional Center. It is located in the Swartland District, some 65 kilometers outside of Cape Town. Because of crime, both men and women must be housed in separate facilities.
In South Africa, women who have been convicted of various offenses are housed in female prisons. The number of inmates has steadily increased over time. Because crime doesn't appear to be decreasing anytime soon, it's time for society to search for other effective and long-lasting measures besides locking people up.