If you ever thought only the men in Uganda are wealthy and that only the adult male citizens of Uganda enjoy riches then you are wrong. Uganda women are equally amassing wealth and they are not to be overlooked.
In their bid to amass their own portions of the country's riches and become women of substance and value, Ugandan women engage in various entrepreneurial activities.
They work and earn. And they become wealthy. A good number of Ugandan women have earned a reputation for the enormity of their possessions and their monetary valuation. In this article, we'd consider the top ten among them.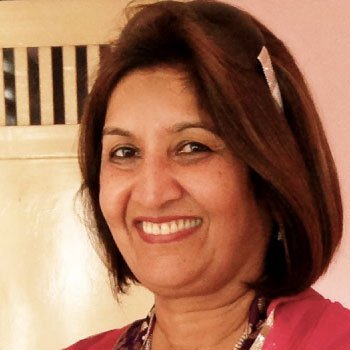 Richest Women in Uganda
1. Jyotsna Ruparelia
Jyotsna Ruparelia is the wife of the wealthy Sudhir Ruparelia – a leading business tycoon in Uganda. Jyotsna Ruparelia continues to maintain her wealthy status as Uganda's richest woman.
She is well-known for her expert decision-making and management skills which have seen her successfully co-steer various businesses to success.
She earns millions of dollars as the director of several organizations including Kabira International School, Kabira Country Club, and Ruparelia Group and from businesses valued in millions of dollars.
Jyotsna Ruparelia also directs Meera Investments. Through Meera Investments, the Ruparelia Group maintains the ownership of several prestigious assets in Uganda.
2. Maria Kiwanuka
Maria Kiwanuka is the MD of Radio One – Uganda's most lucrative radio authority. Maria Kiwanuka makes handsome sums of money not only as the country's finance minister but also as a vibrant and erudite businesswoman with a chain of assets.
As a learned woman, Maria Kiwanuka holds an MBA degree which she obtained from the School of Economics in London, England.
Kiwanuka has previously worked in the 80s with the World Bank as an economist and financial analyst.
Maria Kiwanuka also served several other organizations in the past. Among these organizations are Stanbic Bank Uganda, Uganda Development Bank, Nkumba University, The Nabagereka Development Trust and East Africa's Aga Khan Foundation.
On the board of directors for each of these organizations, Maria Kiwanuka performed the role of a non-executive director. She is married to Mohan Kiwanuka, the managing director of Oscar Industries.
3. Julian Adyeri Omalla
Considered one of the most industrious female characters in the country, Julian Adyeri Omalla is a Ugandan businesswoman and the third richest woman in Uganda.
As an active entrepreneur, she is founder, chairperson and managing director of Delight Uganda Limited, producing the country's most popular fruit drink sold under the brand name 'Cheers'.
4. Sylvia Namutebi
Sylvia Namutebi, also known as Mama Fina, is an influential Ugandan woman and one of the most acclaimed female characters in the country. It is quite amazing to imagine how she managed to build her own wealth as a cultural practitioner.
Sylvia Namutebi is a trade-medical professional and currently, she serves as the leader of Uganda Traditional Healers Association.
Besides her trade-medical business, Sylvia Namutebi amassed a significant portion of wealth through the possession of estates and boutiques.
5. Nina Karugaba
You have probably come across a Nina Interiors branch around Kampala or in Rwanda. Guess who owns the enterprise! Yes, you guessed right.
The owner is none other than Nina Karugaba. Nina Karugaba is a wealthy Ugandan woman with a recognizable presence in the business sector.
She owns and manages Nina Interiors –a large store with subsidiaries in Rwanda and Kampala. Through Nina Interiors, Nina Karugaba deals in items of furniture which are needed for office, hotel, and domestic uses.
With 19 years' experience in the bag, Karugaba has managed to amass properties in Kampala and Kabale.
6. Maggie Kigozi
A famous Ugandan woman, Maggie Kigozi, whose actual name is Margaret Blick Kigozi, is a versatile character who mingles various professions as a sportswoman, educator, business consultant, and medical doctor.
In the area of investments, Maggie Kigozi proves her worth as a shareholder and director of (Pepsi) Crown Bottlers. As a qualified business consultant, Maggie Kigozi works with the United Nations Industrial Development Organization. She is stupendously wealthy.
7. Amina Hersitrue
Amina Hersitrue, though not born in Ugandan, is a renowned Ugandan entrepreneur with various investment dealings. She has launched several multimillion-dollar projects in Uganda.
She is one of the few influential Uganda's female characters who has established a number of mega projects in the country.
Within and beyond the country, Amina Hersitrue is an acclaimed investor. Meanwhile, her enterprising nature was recognized as she was honoured with an award –Woman Investor of the Year –in 2008. This award came as a recognition of her initiative contributions to the investment sector.
8. Morine Wavamunno
As the executive director of Wavamunno Group of Companies, Morine Wavamunno merits a position among the richest Ugandan women.
She maintains her wealthy stance as the executive director of a popular Ugandan group known as Wavamunno Group of Companies.
With this role, Morine Wavamunno is obviously one of the Ugandan women with pretty substantial earnings.
Under her management –as the executive director of Wavamunno Group of Companies –there are a number of subsidiary companies such as Spear Motors, WBS TV, and Wavah Water.
As regards the several subsidiary companies, the turnover of Wavamunno Group of Companies is valued in several billions of shillings.
9. Babirye Mugerwa
She also owns hostels in Makerere Kikoni. Yes, she does. In Uganda, Babirye Mugerwa is one of the leading influential women.
Babirye Mugerwa has been in the business sector for many years and she is believed to be one of the first female importers of merchandise from the United Arab Emirates in the '90s.
Also, Babirye –who initiated her business enterprise with cosmetics –later diversified into several other businesses and today, she is considered a vibrant female importer from international regions such as Thailand, China, and Japan.
She started only in cosmetics business before graduating to other businesses. A few years back she threw a lavish wedding ceremony when she married Mugerwa.
10. Sarah Kizito
Sarah Kizito makes money through her ownership of Lady Charlotte –a Ugandan store for bridal and salon needs. Lady Charlotte is one of Uganda's top choices for wealthy women to purchase bridal and salon accessories.
She also owns Nalongo Estates, which last year was entangled in a land row with KCCA over the Centenary Parkland.