Advertisements
Below, you will get to learn about the richest women in South Africa today.  Some of them are actually richer than many of the male billionaires in South Africa.
These women have proved that a woman too can be influential and outstanding. This post gives you a full list of the top 10 richest women in South Africa today.
Richest Women in South Africa
1. Wendy Appelbaum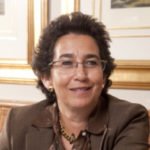 Wendy Appelbaum is the richest woman in South Africa and was awarded one of the leading women entrepreneurs of the world. She along with her husband Hylton Appelbaum owns DeMorgenzen Wine Estate and she was listed in Africa and South Africa as one of the richest women in 2012.
Her net worth is currently valued at R3.6 billion. She once donated R150 million for the establishment of the Gordon Institute of Business Science and the Donald Gordon Medical Center.
Advertisements
2. Wendy Ackerman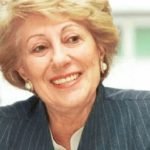 Wendy Ackerman has a net worth of R2.7 billion, making her the second richest South African woman. She is known by SA Nature Foundation for her phenomenal achievement and contribution to the conservation of the environment.
Wendy Ackerman made her wealth through Ackerman Family Trust, a family business that accounts for nearly 50% stake of "Pick `n' Pay''. She holds few awards such as woman of the year, a Humanitarian Award, and a Paul Harris Fellowship Award and was also named as one of the richest women in Africa and South Africa in the year 2012.
3. Irene Charnley
Irene Charnley is a former trade unionist and businesswoman from South Africa. She holds many Director positions at companies such as Johnnic Communications Limited, Time Media Limited, and MIH Limited. Irene also holds an award for businesswoman of the year and, in 2012, was listed as one of Africa's Richest Women.
4. Bridgette Radebe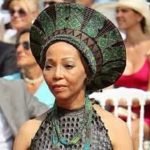 Bridgette Radebe is the richest black woman in South Africa and is the older sister of the South African billionaire Patrice Motsepe. She was awarded International Business Person of the Year and was also named one of Africa's richest women in 2012.
Bridgette is known as the Founder and Executive Chairperson at Mmakau Mining Limited, a subsidiary mining company based in Johannesburg with the possession of major mining properties in platinum, gold, coal, and uranium.
5. Sharon Wapnick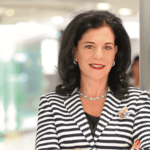 Advertisements
Sharon Wapnick is the daughter of the billionaire Alec Wapnick who started the property management company City Property in 1968. She inherited her wealth from her father and is the Non-Executive Chairman and a Non-Executive Director at both Premium Properties Limited and Octodec Investments Limited
According to Forbes, Sharon Wapnick forms a part of the top 5 biggest stakeholders in the duo of Premium Properties and Octodec Investment. With a net worth of R492 million, she is one of the richest women in South Africa.
6. Elisabeth Bradley
Elisabeth Bradley serves as a Non-Executive Chairperson at Toyota SA Limited and also holds other top positions at various other organizations. She also served in AngloGold as an Executive Director in the past.
Her total net-worth was last estimated at approximately R410 million and she is held in high esteem for being a child to Albert Wessels who introduced the first set of Toyota vehicles in South Africa.
7. Judy Dlamini
Judy Dlamini is greatly recognized for her advice which implies that wealth can be created by establishing a passion and aiming to achieve it. She is currently the Chair of ASPEN Pharmacare Limited and Mbekani Investment Holdings Limited as well as many director positions at well-known organizations.
With her net-worth last valued at R124 million, this makes her the 7th richest woman and also the 2nd richest black woman in South Africa
8. Nonhlanhla Mjoli-Mncube
Nonhlanhla Mjoli-Mncube is known for being the founder and chairman of Women for Housing. She currently holds the position of director and chairman in many different companies and her net-worth value was last estimated to be R104 million. This gives her a dignified position among the richest black women in South African.
9. Mamphela Ramphele
Mamphela Ramphele is best known as a medical doctor and politician. She has also held various top positions of management in companies such as Gold Fields, Circle Capital Ventures Limited, and Remgro Limited.
With the net worth of R65 million, Ramphele is one of the richest black women in South Africa.
10. Christine Ramon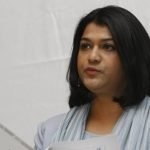 Christine Ramon has been serving two high positions as the Chief Financial Officer as well as the Executive Director of AngloGold Ashanti Limited. She is also currently a Non-Executive Director at Lafarge which is based in Paris, France and also at MTN Group Limited.
Christine Ramon was nominated by the World Economic Forum as a Young Global Leader. Her net worth was last estimated to be about R67 million making her one of the richest women in South Africa.
Advertisements