Advertisements
Irene Charnley (born 6 May 1960) is a South African businesswoman and trade unionist. She is one of the richest women on South Africa.
Charnley is the  the CEO of Smile Telecoms Holdings Ltd, a Mauritius-based Pan-African telecommunications.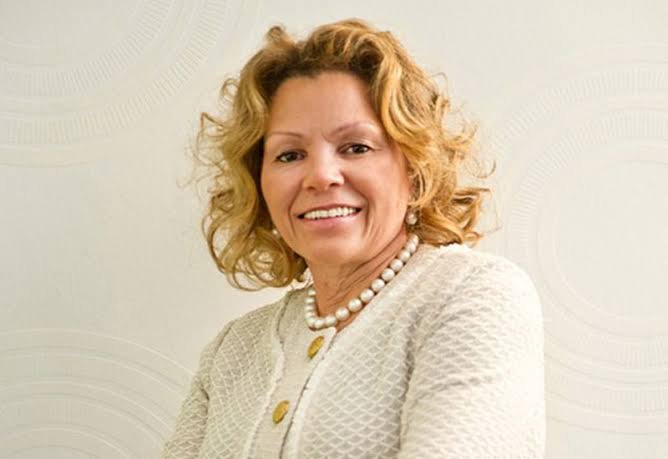 Irene Charnley Age
She was born on the 6th of May 1960 in South Africa. Charnley is 62 years old as of 2022 and celebrates her birthday on May 6th every year.
Irene Charnley Education
Charnley attended the London College of Printing.
Irene Charnley Husband
She is married to Clement Charnley.
Irene Charnley Career
Charnley is the CEO of Smile Telecoms Holdings Ltd, a Pan-African telecommunications company headquartered in Mauritius with operations in Nigeria, Tanzania, Uganda, the Democratic Republic of the Congo, and South Africa.
Charnley first made a name for herself in the African business world as a negotiator for the National Union of Mineworkers in South Africa, where she spent 13 years coordinating different branches of the union's operations. She went on to work for the MTN Group, Africa's largest telecommunications firm, as an executive director.
Advertisements
Several African and Middle Eastern countries (including Nigeria and Iran) were linked to the MTN network under her leadership. Charnley was the driving force behind the establishment of the National Empowerment Consortium, which is made up of 50% black business owners and 50% black African laborers.
Charnley left MTN in tumultuous circumstances, but she was worth $150 million at the time. She was named Businesswoman of the Year in August 2000 for her outstanding contribution to transforming Johnnic from an industrial conglomerate to a global telecommunications media conglomerate.
32,000 disadvantaged South Africans bought shares in Johnnic during her period there (from 1996 to the late 2000s). Over the course of three years, these 32,000 African citizens have become 400% wealthier than they were before purchasing the shares. Charnley was named one of the top 50 businesswomen outside of the United States in a recent award.
Irene Charnley Net Worth
Charnley has an estimated net worth of 1.5 billion rand. She is one of the richest women in South Africa.
Advertisements