The latest list of the top 10 richest Nigerians is here and you can guess most of those who will be on the list. The richest men in Nigeria are a group of elite business tycoons who are popular for their brands all over the country and beyond.
Most of these personalities have been on this list for a long time now and their influence has stretched all over Africa and the world.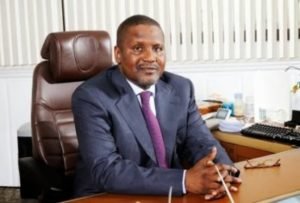 Richest Men in Nigeria
1. Aliko Dangote ($10 Billion)
The crown bearer on this list of Nigeria's richest men is Aliko Dangote with a net worth of $10 billion. He owns the Dangote Group, which is one of the largest conglomerates in Africa.
He started his company back in 1977 and now, it has grown to be successful in various industries.
2. Mike Adenuga ($7.5 Billion)
Number 2 on this list is Mike Adenuga, having a net worth of $7.5 billion. He has huge investments in industries like oil, real estate, and telecommunications.
He is the owner of Globacom, which is regarded as one of the largest telecommunication companies in Nigeria.
3. Abdulsamad Rabiu ($1.5 Billion)
Sitting on the 3rd spot on this list is Abdulsamad Rabiu. He is a businessman and the founder of BUA Group. He founded the company back in 1988 and now it has grown into various sectors in the country.
Abdulsamad Rabiu is also the current chairman of the Nigerian Bank of Industry and has a net worth of $1.5 billion.
4. Tony Elumelu ($1.4 Billion)
Tony Elumelu is currently the 4th richest man in Nigeria. He is a popular entrepreneur, philanthropist, and economist who is very popular in the banking industry.
He has investments in huge companies like United Bank for Africa (UBA) and Transcorp. His net worth is estimated at $1.4 billion.
5. Femi Otedola ($1.2 Billion)
Femi Otedola is the son of a former Lagos State governor, Michael Otedola. He has investments in different sectors like real estate, shipping, banking, and oil.
He is currently the 5th richest man in Nigeria with a net worth of $1.2 billion.
6. Theophilus Danjuma ($1.1 Billion)
Theophilus Danjuma is a philanthropist and retired general of the Nigerian army. He is the CEO of the South Atlantic Petroleum and is currently 6th on the list of richest men in Nigeria.
7. Orji Uzor Kalu ($1.1 Billion)
Orji Kalu is the 7th on the list of Nigeria's richest men. The former governor of Abia state has investments in the marine sector, oil sector, media, and industry.
He is also the chairman of SLOK Holding, the Daily Sun, and the New Telegraph. Orji Kalu has a net worth of $1.1 billion.
8. Jim Ovia ($1 Billion)
Jim Ovia is a popular economist who has grown to become a source of inspiration to the business-minded youth of Nigeria. He is known to be responsible for making Zenith Bank one of the biggest banks in the country. He is currently 8th on this list with a net worth of $1 billion.
9. Oba Otudeko ($650 Million)
With a net worth of $650 million, Oba Otudeku takes the 9th position on the list of richest men in Nigeria. He founded the popular Honeywell Group and he is also the chairman of FBN Holding Plc.
He also has investments across other sectors like oil & gas, marine, finance, and real estate.
10. Arthur Eze
Arthur Eze founded Atlas Oranto Petroleum back in 1991 and its presence has stretched out to various African countries. He is currently the 10th richest man in Nigeria.
Conclusion
The list of top 10 richest men in Nigeria comprises very influential personalities not just in Nigeria, but in the whole of Africa. Do you have any thoughts or comments on this list? Let's hear them in the comments section.