Advertisements
Africa is not only a continent blessed with abundant natural resources, but it is also blessed with many intelligent businessmen and entrepreneurs, men with high investment IQ.
Among these men, ten of them – specifically, those with the highest valuation of their wealth and substance – have been chosen and listed in this article in descending order of their net worth.
Topping the list is, as expected, the president of Dangote group of companies. For the 8th successive year, Aliko Dangote is Africa's richest man.
The Nigerian billionaire leads the pack of wealthy African men and he is closely followed by his fellow compatriot, Mike Adenuga. Are you curious about who the others are? Read on to find out the names of Africans who made this list.
Richest Men in Africa
1. Aliko Dangote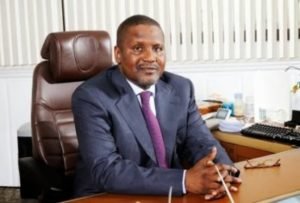 Advertisements
Net worth: $10 billion
Nationality: Nigeria
Source of Wealth: Cement, Sugar, Flour, petroleum.
Aliko Dangote, GCON, is a 61-year-old Nigerian businessman, investor. He is the president and chief executive of Dangote Group of companies, a business firm that has interests in several commodities in Nigeria and other African countries.
His peak on Forbes' list of the richest men in the world came was in 2014 when he was ranked 23rd-richest person in the world. Aliko Dangote is the richest man in Africa.
He owns Dangote Cement, the continent's largest cement producing company. Dangote Cement produces about 44 million metric tons annually and plans to increase its output by 33% by 2020.
2. Mike Adenuga
Networth: $8.8 billion
Nationality: Nigeria
Source of Wealth: Telecom, Oil
Mike Adenuga is the 65-year-old owner of Globalcom, Nigeria's third-largest mobile phone network, and an oil exploration firm Conoil. Mike trails Dangote with $9.2 billion, making Adenuga the second richest man in Africa, and the second richest man in his nation.
He has extensive real estate holdings in Nigeria and a network of 12,000 cellphone towers. His net worth has increased dramatically from $5.3 billion in January 2018 after he provided more detailed information about his assets.
3. Nicky Oppenheimer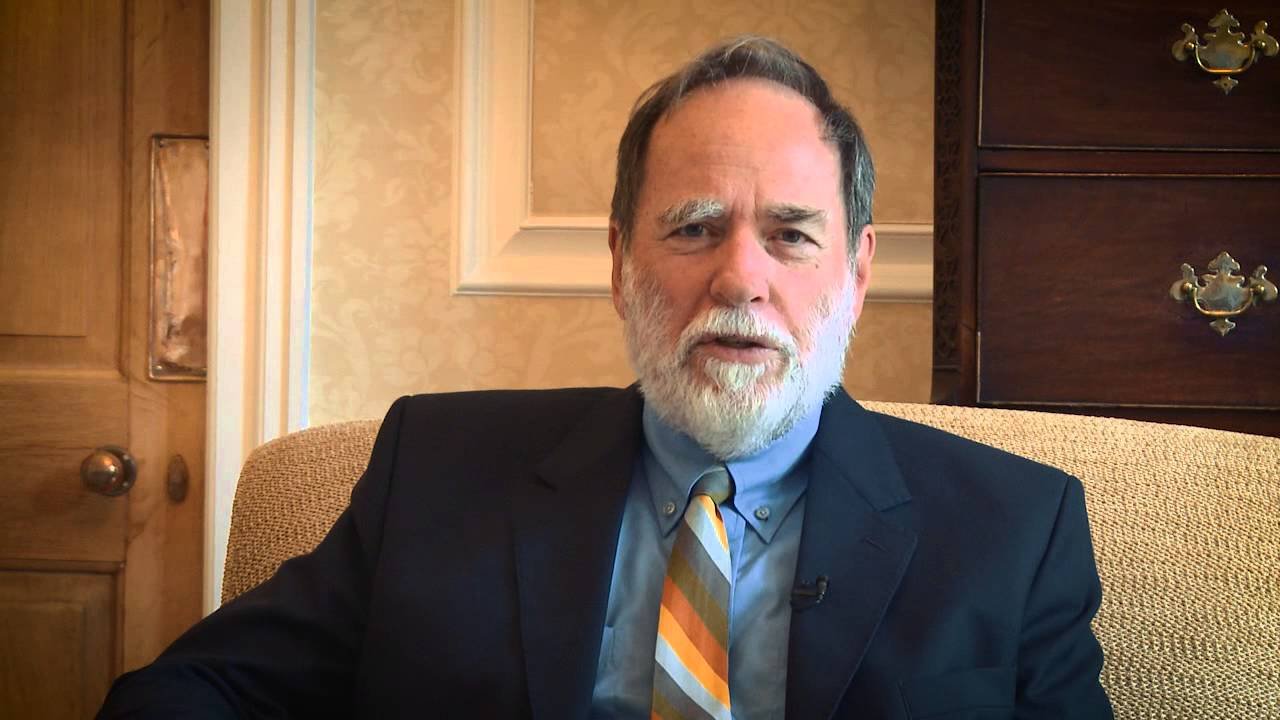 Net worth: $7.3 billion
Nationality: South Africa
Source of Wealth: Diamonds
73-year-old Nicky Oppenheimer is the third richest man in Africa. He was the heir to his family's fortune and he sold his 40% stake in diamond firm DeBeers to mining group Anglo American for $5.1 billion in cash some years ago. He was the third generation of his family to run DeBeers, and took the company private in 2001.
For 85 years until 2012, the Oppenheimer family occupied a controlling spot in the world's diamond trade. Nicky Oppenheimer now owns an estimated 1% stake in Anglo American. Oppenheimer is also the owner of the Tswalu Kalahari Reserve, the largest private game reserve in South Africa.
4. Nassef Sawiris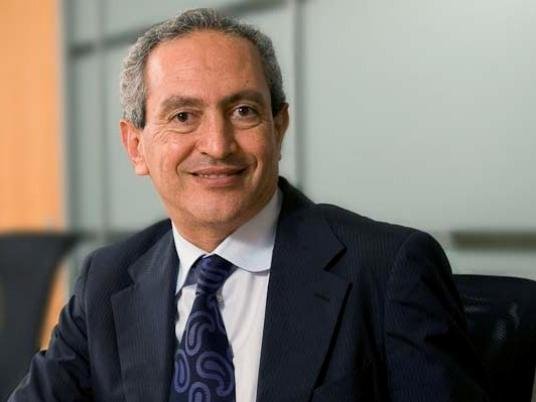 Net worth: $7.3 billion
Nationality: Egypt
Source of Wealth: Construction, Chemicals
Son and brother to billionaires, 57-year-old Nassef Sawiris is the chairman of Orascom Construction Industries and the chief executive officer of OCI N.V., one of the world's largest nitrogen fertilizer producers. Nassef Sawiris is the fourth richest man in Africa and richest man in Egypt.
His holdings include stakes in cement giant Lafarge Holcim, Aston villa and Adidas. His fortune rose by $1.5 billion over the past few months to become $7.3 billion when Aston Villa achieved victory to compete in the Premier League and a partnership deal between OCI NV and ADNOC was concluded.
5. Johann Rupert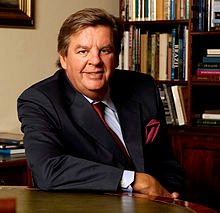 Net worth: $5.3 billion
Nationality: South Africa
Source of Wealth: Luxury Goods
Advertisements
Johann Peter Rupert is a South African-born entrepreneur. The 68-year-old South African is the chairman of the Swiss-based luxury-goods company Richemont and the South Africa-based company Remgro. He was estimated to be worth $5.9 billion as of April 2019 and was ranked the fifth wealthiest person in Africa on the Forbes Rich List for 2019.
His company is best known for the brands Cartier and Montblanc. He owns a 7% stake in diversified investment firm Remgro, which he chairs, as well as 25% of Reinet, an investment holding co. based in Luxembourg.
6. Issad Rebrab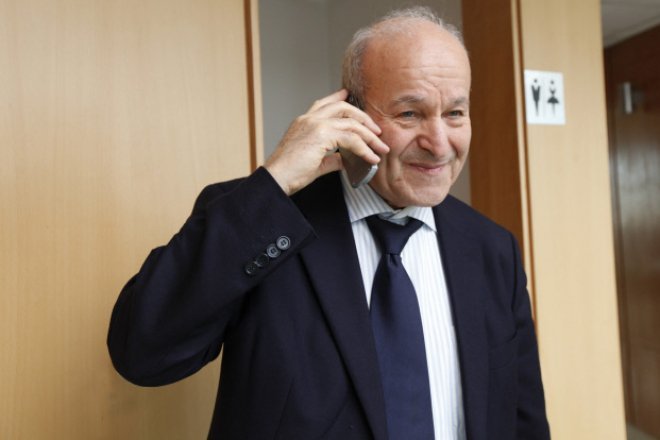 Net worth: $3.7 billion
Nationality: Algeria
Source of Wealth: Food, Steel, and Electronics.
Issad Rebrab is a 75-year-old Alglasttan billionaire businessman. The CEO of the Cevital industrial group, the largest private company in Algeria, active in steel, food, agribusiness, and electronics. With an estimated net worth of US$3.7 billion according to Forbes, Rebrab is the 6th richest person in Africa.
Cevital owns one of the largest sugar refineries in the world, with the capacity to produce 2 million tons a year. Rebrab made it known that he has plans to build a steel mill in Brazil to produce train tracks and improve transportation logistics for sugar, corn and soy flour exports.
7. Naguib Sawiris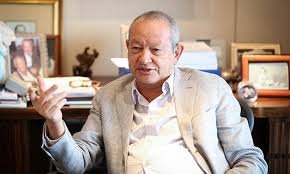 Net worth: $2.8 billion
Nationality: Egypt
Source of Wealth: Telecom, Mining.
Naguib Sawiris is a member of Egypt's wealthiest family. His father Onsi and brother Nassef are also notable billionaires. He ventured into and built a fortune in telecom, but in 2017 stepped down as CEO of Orascom Telecom Media & Technology (OTMT).
Sawiris sold Orascom Telecom in 2011 to Russian telecom firm VimpelCom in a multi-billion dollar stock and cash transaction. With the earnings from the sale, Sawiris acquired a nearly 20% stake in Australia-listed gold mining firm Evolution Mining. In addition, he also owns nearly 20% of Toronto-listed Endeavour Mining, which operates gold mines in West Africa.
8. Mohamed Mansour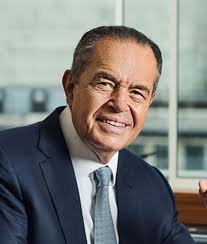 Net worth: $2.3 billion
Nationality: Egypt
Source of Wealth: Diversified, Self-made
70-year-old Mohamed Mansour oversees his family conglomerate Mansour Group, which was founded by his father Loutfy. He also established General Motors dealerships in Egypt, which is currently one of GM's biggest distributors in the world.
Mansour Group also has exclusive distribution rights for Caterpillar equipment. He was formerly a Minister of Transportation in his nation. His brothers, Yasseen and Youssef, are also billionaires.
9. Koos Bekker
Net worth: $2.2 billion
Nationality: South Africa
Source of Wealth: Media, Investments
Koos Bekker is revered for transforming South African newspaper publisher Naspers into an eCommerce investor & cable TV powerhouse. He led Naspers to invest in Chinese Internet and media firm Tencent in 2001 — by far the most profitable of the bets he made on companies outside his continent.
Bekker, who retired as the CEO of Naspers in March 2014, returned as chairman in April 2015. During his tenure as CEO, which began in 1997, Bekker oversaw a rise in the market capitalization of Naspers from about $600 million to $45 billion.
10. Strive Masiyiwa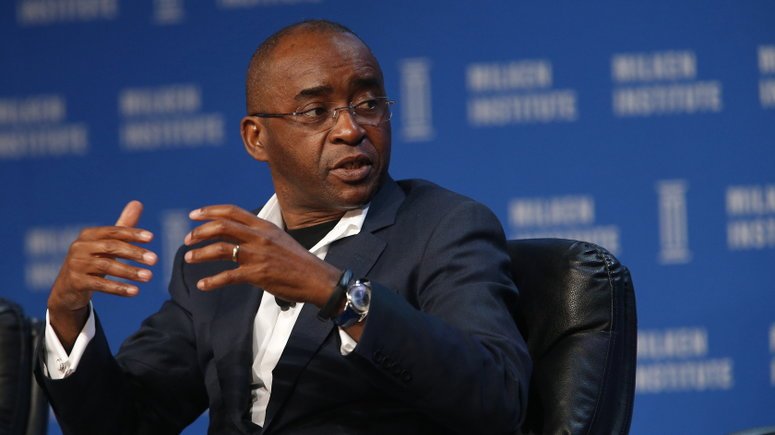 Net worth: $2.1 billion
Nationality: Zimbabwean
Source of Wealth: Telecommunication, Investments.
58-year-old Strive Masiyiwa is a London-based Zimbabwean businessman, and philanthropist. He is the founder and executive chairman of the telecommunications, media and technology company.
He has been honoured with numerous accolades and has gained international recognition for his business expertise and philanthropy, and is considered one of Africa's most generous humanitarians.
Strive Masiyiwa has used his wealth to provide scholarships to over 100,000 young Africans over the past 20 years through his foundation. He is also the richest man in Zimbabwe.
Advertisements