Africa is a very rich continent with radiantly colourful landscapes and bright weather contrasts. Africa, though not the biggest continent, has more countries than any other continent – it consists of 54 sovereign states, and to avoid anarchy and ensure peace reigns, the affairs of each state are overseen by a president and/or prime minister.
The former is also the number 1 citizen of the nation. In reality, the total number of states and dependent territories in Africa is 62 (of which 54 are independent).
This includes 10 islands, 16 intercontinental and 37 states with wide access to the seas and oceans. African countries are conventionally divided into 5 regions – North, South, Central, West, and East.
In this article, I guarantee that you will satisfy your curiosity about the names of the people overseeing the affair of every nation on the continent. Journey on! It promises to be a savoury experience reading this article.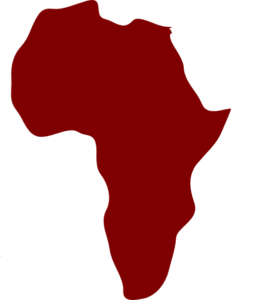 African Countries and Their Presidents
1. Algeria
President – Abdelmadjid Tebboune
President of Algeria (2019–present)
Prime Minister – Abdelaziz Djerad,
Prime Minister of Algeria (2019–present)
2. Angola
President – João Lourenço, President of Angola (2017–present)
3. Benin
President – Patrice Talon, President of Benin (2016–present)
4. Botswana
President – Mokgweetsi Masisi,
President of Botswana (2018–present)
5. Burkina Faso
President – Roch Marc Christian Kaboré , President of Burkina Faso (2015–present)
Prime Minister – Christophe Joseph Marie Dabiré , Prime Minister of Burkina Faso (2019–present)
6. Burundi
President – Pierre Nkurunziza ,
President of Burundi (2005–present)
7. Cameroon
President – Paul Biya, President of Cameroon (1982–present)
Prime Minister – Joseph Ngute , Prime Minister of Cameroon (2019–present)
8. Cape Verde
President – Jorge Carlos Fonseca ,
President of Cape Verde (2011–present)
Prime Minister – Ulisses Correia e Silva , Prime Minister of Cape Verde (2016–present)
9. Central African Republic
President – Faustin-Archange Touadéra , President of the Central African Republic (2016–present)
Prime Minister – Firmin Ngrébada ,
Prime Minister of the Central African Republic (2019–present)
10. Chad
President – Idriss Déby , President of Chad (1990–present)
11. Comoros
President – Azali Assoumani , President of the Comoros (2016–present)
12. Congo–Brazzaville (Republic of the Congo)
President – Denis Sassou Nguesso ,
President of the Republic of the Congo (1997–present)
Prime Minister – Clément Mouamba ,
Prime Minister of the Republic of the Congo (2016–present)
13. Congo–Kinshasa (Democratic Republic of the Congo)
President – Félix Tshisekedi, President of the Democratic Republic of the Congo (2019–present)
Prime Minister – Sylvestre Ilunga ,
Prime Minister of the Democratic Republic of the Congo (2019–present)
14. Djibouti
President – Ismaïl Omar Guelleh ,
President of Djibouti (1999–present)
Prime Minister – Abdoulkader Kamil Mohamed , Prime Minister of Djibouti (2013–present)
15. Egypt
President – Abdel Fattah el-Sisi ,
President of Egypt (2014–present)
Prime Minister – Moustafa Madbouly ,
Prime Minister of Egypt (2018–present)
16. Equatorial Guinea
President – Teodoro Obiang Nguema Mbasogo , President of Equatorial Guinea (1979–present)
Prime Minister – Francisco Pascual Obama Asue, Prime Minister of Equatorial Guinea (2016–present)
17. Eritrea
President – Isaias Afwerki , President of Eritrea (1991–present)
18. Eswatini
Monarch – Mswati III , King of Eswatini (1986–present)
Prime Minister – Mandvulo Ambrose Dlamini , Prime Minister of Eswatini (2018–present)
19. Ethiopia
President – Sahle-Work Zewde ,
President of Ethiopia (2018–present)
Prime Minister – Abiy Ahmed , Prime Minister of Ethiopia (2018–present)
20. Gabon
President – Ali Bongo Ondimba,
President of Gabon (2009–present)
Prime Minister – Julien Nkoghe Bekale, Prime Minister of Gabon (2019–present)
21. The Gambia
President – Adama Barrow , President of the Gambia (2017–present)
22. Ghana
President – Nana Akufo-Addo ,
President of Ghana (2017–present)
23. Guinea
President – Alpha Condé , President of Guinea (2010–present)
Prime Minister – Ibrahima Kassory Fofana , Prime Minister of Guinea (2018–present)
24. Guinea-Bissau
President – José Mário Vaz , Acting President of Guinea-Bissau (2014–present)
Prime Minister – Faustino Imbali,
Prime Minister of Guinea-Bissau (2019–present)
25. Ivory Coast
President – Alassane Ouattara ,
President of the Ivory Coast (2010–present)
Prime Minister – Amadou Gon Coulibaly, Prime Minister of the Ivory Coast (2017–present)
26. Kenya
President – Uhuru Kenyatta , President of Kenya (2013–present)
27. Lesotho
Monarch – Letsie III , King of Lesotho (1996–present)
Prime Minister – Tom Thabane , Prime Minister of Lesotho (2017–present)
28. Liberia
President – George Weah , President of Liberia (2018–present)
29. Libya
Government of House of Representatives of Libya (Government of Libya internationally recognised to 12 March 2016)
Head of State – Aguila Saleh Issa , Chairman of the House of Representatives of Libya (co-claimant, 2014–present)
Prime Minister – Abdullah al-Thani , Prime Minister of Libya (co-claimant, 2014–present)
Government of National Accord of Libya (Interim government internationally recognised as the sole legitimate government of Libya from 12 March 2016)
Head of State – Fayez al-Sarraj ,
Chairman of the Presidential Council of Libya (co-claimant, 2016–present)
Prime Minister – Fayez al-Sarraj ,
Prime Minister of Libya (co-claimant, 2016–present)
30. Madagascar
President – Andry Rajoelina, President of Madagascar (2019–present)
Prime Minister – Christian Ntsay,
Prime Minister of Madagascar (2018–present)
31. Malawi
President – Peter Mutharika , President of Malawi (2014–present)
32. Mali
President – Ibrahim Boubacar Keïta,
President of Mali (2013–present)
Prime Minister – Boubou Cisse , Prime Minister of Mali (2019–present)
33. Mauritania
President – Mohamed Ould Ghazouani, President of Mauritania (2019–present)
Prime Minister – Ismail Ould Bedde Ould Cheikh Sidiya , Prime Minister of Mauritania (2019–present)
34. Mauritius
President – Pritvirajsing Roopun ,
President of Mauritius (2019–present)
Prime Minister – Pravind Jugnauth,
Prime Minister of Mauritius (2017–present)
35. Morocco
Monarch – Mohammed VI , King of Morocco (1999–present)
Prime Minister – Saadeddine Othmani ,
Head of Government of Morocco (2017–present)
36. Mozambique
President – Filipe Nyusi , President of Mozambique (2015–present)
Prime Minister – Carlos Agostinho do Rosário , Prime Minister of Mozambique (2015–present)
37. Namibia
President – Hage Geingob, President of Namibia (2015–present)
Prime Minister – Saara Kuugongelwa ,
Prime Minister of Namibia (2015–present)
38. Niger
President – Mahamadou Issoufou ,
President of Niger (2011–present)
Prime Minister – Brigi Rafini, Prime Minister of Niger (2011–present)
39. Nigeria
President – Muhammadu Buhari ,
President of Nigeria (2015–present)
Puntland (self-declared autonomous state)
President – Said Abdullahi Deni,
President of Puntland (2019–present)
40. Rwanda
President – Paul Kagame, President of Rwanda (2000–present)
Prime Minister – Édouard Ngirente ,
Prime Minister of Rwanda (2017–present)
Saint Helena, Ascension and Tristan da Cunha ( Overseas Territory of the United Kingdom )
Governor – Philip Rushbrook , Governor of Saint Helena (2019–present)
41. São Tomé and Príncipe
President – Evaristo Carvalho ,
President of São Tomé and Príncipe (2016–present)
Prime Minister – Jorge Bom Jesus ,
Prime Minister of São Tomé and Príncipe (2018–present)
42. Senegal
President – Macky Sall, President of Senegal (2012–present)
43. Seychelles
President – Danny Faure, President of Seychelles (2016–present)
44. Sierra Leone
President – Julius Maada Bio ,
President of Sierra Leone (2018–present)
Chief Minister – David J. Francis ,
Chief Minister of Sierra Leone (2018–present)
45. Somalia
President – Mohamed Abdullahi Mohamed , President of Somalia (2017–present)
Prime Minister – Hassan Ali Khayre ,
Prime Minister of Somalia (2017–present)
Somaliland ( unrecognised, secessionist state )
President – Muse Bihi Abdi ,
President of Somaliland (2017–present)
46. South Africa
President – Cyril Ramaphosa ,
President of South Africa (2018–present)
47. South Sudan
President – Salva Kiir Mayardit,
President of South Sudan (2005–present)  [b]
48. Sudan
President – Abdel Fattah al-Burhan ,
Leader of the Sovereignty Council (2019–present)
Prime Minister – Abdalla Hamdok ,
Prime Minister of Sudan (2019–present)
49. Tanzania
President – John Magufuli , President of Tanzania (2015–present)
Prime Minister – Kassim Majaliwa ,
Prime Minister of Tanzania (2015–present)
50. Togo
President – Faure Gnassingbé ,
President of Togo (2005–present)
Prime Minister – Komi Sélom Klassou ,
Prime Minister of Togo (2015–present)
51. Tunisia
President – Kais Saied , President of Tunisia (2019–present)
Prime Minister – Youssef Chahed ,
Head of Government of Tunisia (2016–present)
52. Uganda
President – Yoweri Museveni , President of Uganda (1986–present)
Prime Minister – Ruhakana Rugunda
Prime Minister of Uganda (2014–present)
Western Sahara ( self-declared, partially recognised state )
President – Brahim Ghali, President of Western Sahara (2016–present)
Prime Minister – Mohamed Wali Akeik, Prime Minister of Western Sahara (2018–present)
53. Zambia
President – Edgar Lungu, President of Zambia (2015–present)
54. Zimbabwe
President – Emmerson Mnangagwa,
President of Zimbabwe (2017–present)