The president of South Africa is usually elected by the national assembly and he is always the leader of the party with the majority of the Assembly members.
It was formerly regarded as the office of the state president from 1961 until 1994 when it was now called the office of the president. In 1993, the presidential tenure limit was limited to a maximum of two terms of 5 years each.
South Africa has had 5 presidents, starting with Nelson Mandela so far since 1994 after the popular apartheid. We have brought you the list of South African presidents since that time.
South African Presidents Till Date
1. Nelson Mandela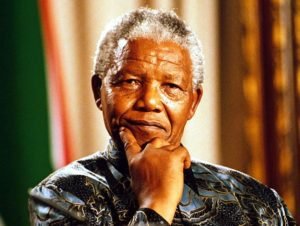 Nelson Rolihlahla Mandela was born on July 18, 1918. He was the first post-apartheid and first black president of South Africa and is presidential tenure ran from 1994 to 1999. Nelson Mandela was widely known for his activism during the apartheid in South Africa. After joining politics, he co-founded the Youth League of African National Congress (ANC).
He was also popular for leading several protests before he was charged for treason. Nelson Mandela served 27 years out of a life sentence before he was released in 1990. He became the president of South Africa in 1994 and served for one term. Nelson Mandela died on December 5th, 2013.
2. Thabo Mbeki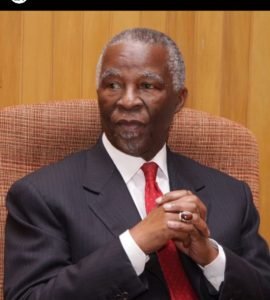 Thabo Mbeki was the second president of South Africa after the apartheid. His tenure ran for nine years between 1999 and 2008. He resigned some months before the end of this second term after he was accused of pf interfering with the National Prosecuting Authority.
Thabo Mbeki's tenure over South Africa was commended as he brought development to different sectors of the country. Thabo Mbeki was popularly known to have brought an end to various states in the continent.
3. Kgalema Motlanthe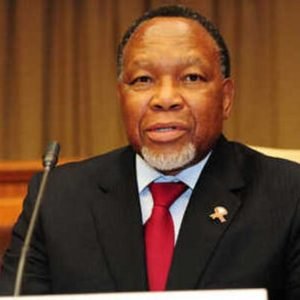 The third post-apartheid president of South Africa is Kgalema Petrus Motlanthe. Surprisingly, Kgalema Motlanthe had the shortest tenure which only lasted for eight months from September 2008 to May 2009.
He was the vice president to Thabo Mbeki and got elected by the South African National Assembly to become the interim president when Mbeki resigned. Kgalema declined to run for the presidency and so became vice president to Jacob Zuma in 2009.
4. Jacob Zuma
After serving as vice president from 1999 to 2005, Jacob Gedleyihlekisa Zuma became the fourth president of South Africa in 2009. He started his political career in 1959 and he got arrested in 1963 when he served ten years jail time with Nelson Mandela.
There were calls for Zuma to resign due to his failure to uphold the country's constitution. After a failed impeachment attempt and votes of no confidence, Jacob Zuma resigned in 2018.
5. Cyril Ramaphosa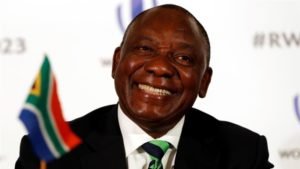 Cyril Ramaphosa is the fifth and present president of South Africa. His tenure started in February 2018. He was the vice president of Jacob Zuma from 2014 to 2018. Cyril Ramaphosa is widely known to be Mandela's favourite choice to succeed him. He helped in negotiations to peacefully end the apartheid and give South Africa its first democratic elections.
Conclusion
The list contains the five presidents from 1994 when South Africa's constitution was drafted. The first president was Nelson Mandela and the incumbent president is Cyril Ramaphosa. Let's hear your thoughts and comments in the comment section.