Advertisements
Gazza (born 10 March 1977) whose real name is Lazarus Shiimi,  is a popular Namibian musician.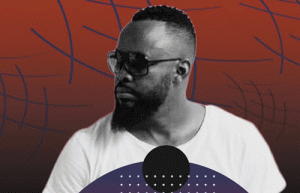 Gazza Age
He was born on the 10th of March 1977 in Oshikuku, Oshana, Namibia. As of 2023, he is 46 years old and celebrates his birthday on March 10th every year.
Career
He moved to Boston Business College in Cape Town, South Africa, to study marketing after graduating from high school, where he furthered his love for Kwaito music.
His music is a fusion of numerous styles, including kwaito, dancehall, reggae, and hip hop, and his lyrics are about life in the townships.
He traveled the United States and Canada, performing in Canada and filming his reality TV program in New York and Los Angeles, as well as a music video called Wambo in New York, making him the first Namibian musician to do so.
He was the first Namibian musician to have a reality show, Just Whyling, on the Namibian Broadcasting Channel NBC.
Advertisements
He owns Gazza Music Productions, which releases music by Tequila and Dj Shoza, and a clothing line. 2009 saw him launching a range of nine different flavored sparkling mineral water branded "G-fresh".
Songs
Tanauka (2004)
Zula to Survive (2004)
Stof-Lap Chikapute (2005)
467/GMP Till I Die (2007)
Still The King (2008)
Cosa Nostra: Lafamilia (2009)
Seelima (2011)
Boss (2011)
Blood, Sweat and Tears (2013)
Ondjila (Long journey) (2015)
Pumumu (2016)
Misunderstood (2018)
Road to Messiah (2021)
Net Worth
He has an estimated net worth of $2 million which he has earned as a musician.
Advertisements