Louise Carver (born 10 January 1979) is a South African folk-rock singer-songwriter and pianist.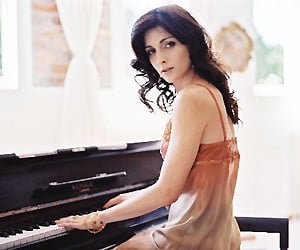 Louise Carver Age
She was born on the 10th of January 1979 in Cape Town, South Africa. As of 2022, she is 43 years old and celebrates her birthday on January 10th every year.
Career
Carver's first single, It Don't Matter (1996), was released when she was 17 years old. The song topped the National Campus Charts in South Africa. It spent 11 weeks at the top of the South African National Top 40 Charts, peaking at number three. Mirrors and Windows, her debut album, was released when she was 18 years old (1998).
Songs
"It Don't Matter" (1996)
"Not Here" (2000)
"Play the Game" (2003), a collaboration with Kenny Hawkes
"Sunrise" (2016), with Joe Bermudez
"Lift Off" (2016)
"Keep Your Eyes on Me" (2017)
"This Thing called Love" (2017)
Net Worth
She has an estimated net worth of $100,000 which she has earned as a musician.