Mdu Masilela whose full name is Mduduzi Masilela, is a South African kwaito musician born on April 25, 1970, in Zola, Soweto.
He along with the likes of Mandoza' Boom Shaka' Trompies' Brown Dash and Spikiri in the 1990s pioneered the kwaito music scene. He was also presented with a Lifetime Achievement award at the 2015 South Africa Music Awards.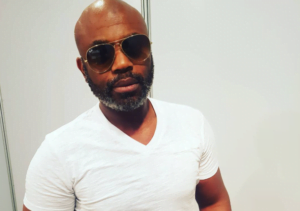 Mdu Masilela Age
He was born on the 25th of April 1970 in Zola, Soweto. As of 2019, he is 49 years old
Mdu Masilela Wife
His legal wife is known as Sarah Masilela. He is alleged to have committed bigamy by paying lobola for his baby mama, Sibahle Dlamini without the consent of his legal wife Sarah. Sarah has threatened to press criminal charges against Dlamini's relatives who received Mdu's lobola from his relatives.
A fuming Sarah said:
"It is clear that Sibahle and Mdu were cheating. I have never received a letter from the uncles. Even if I did, there will never be a second wife. I'm the only wife for Mdu Masilela and that's it."
Mdu Masilela Albums
Ipompe (1996)
24 Seven (2000)
M'Du or Die (1998)
No Pas No Special (2000)
Always da Case (2001)
The Godfather (2002)
Shwabana Ghost Mixes (2004)
C-Simple (2006)
Ya Rocka (2006)
The Very Best of Mdu (2006)
Mdu Masilela Songs
Hey Kop
50/50
Ipompe
Waya Waya
Masututsa
Wolla Wolla
Chissa
Y Wena 4 Yena
Is Vokol Is Niks
Emotions
24 Seven
Ebeach
Woza
Mdu or die
Kunje Nje
Ijob job
INSTRUMENTALS #
Tsiki Tsiki
05 Ma Bankbook
Why you for me
Ngomblani
MaBankbook
11 Kunje Nje
Y U 4 Me