Ricardo Moloi (born 2nd April 1992) popularly known as Priddy Ugly is a South African rapper. He was born in Luanda, Angola but was raised in Meadowlands.
He is the first-ever African ambassador for international lifestyle company, Diesel. Priddy is also the ambassador for a premium flavoured beer with tequila flavouring, Liberado.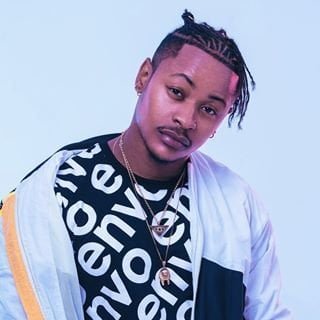 Priddy Ugly Age
He was born on the 2nd of April 1992 in Luanda, Angola. As of 2020, he is 28 years old.
Priddy Ugly Family
His mother is known as Santa Maria Dumingez and she is from Angola while his father Lebone Moloi is South African
Priddy Ugly Girlfriend
His girlfriend is Bontle Modiselle and as of 2016, they have been dating for 9 years.
Album
2016: You Don't Know Me Yet (Deluxe)
Songs
Come to My Kasi
Hunnids
Cocaine Ghost
Bula Boot
You Don't Know Me yet
Pray
Thula Mama
Tlala
My Swing
Pillow Talk
Beneficial Friends
Nobody
Ambition
OMG
Alter Ego
Tshela
Instagram
View this post on Instagram
Priddy Ugly News
Bontle Modiselle and Priddy Ugly have a new song for Valentine's day
Source: Channel24.co.za
Bontle Modiselle and Priddy Ugly just dropped their first song for Valentine's Day title "I Want Something New" – and it's everything we need for this day of love.
The duo started a music project together going under the name called "Rick Jade," which is a combination of their individual names Ricardo, Priddy's real name and Jade, Bontle's second name.