Rosemary Ndlovu is a former police officer on trial for allegedly murdering and conspiring to murder relatives in order to cash in life insurance policies. Life insurance policies are said to have netted Ndlovu a million four hundred thousand rand.
She was charged with six charges of murder, four acts of fraud, obstruction of justice, and eight counts of murder conspiracy when she appeared in court.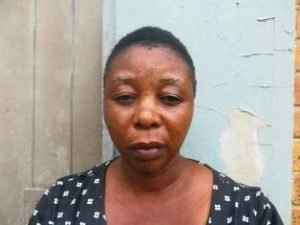 Arrest
In the year 2019, Nomia Rosemary Ndlovu was arrested. Shortly after pointing out her sister's house to the men, Ndlovu was caught by an undercover cop in Bushbuckridge. The cop pretended to be a hitman, and Ndlovu informed him she wanted him to drug and burn her sister's family of six people.
Charges
Six counts of murder, four counts of fraud, obstruction of justice, and eight counts of conspiracy to commit murder have been filed against Ndlovu. The assassination spree apparently began in 2012 and ended in 2018.
She is suspected of obtaining life insurance on behalf of her victims and naming herself as a beneficiary.
Trial
The state lined up more than 30 witnesses who testified against Nomia Rosemary Ndlovu in the high court sitting in the Palm Ridge magistrate's court.
The state closed its case and the court heard the defence's testimony which started with Ndlovu on the stand on Tuesday 14 September 2021.
A hitman she allegedly tried to recruit to kill her sister and children told the court Ndlovu cited mounting debt with a loan shark as pushing her to kill.
Ndlovu's mother, sister and five nieces and nephews allegedly narrowly escaped death after the alleged hitman tipped off authorities in 2019.
The court heard that each time she identified a target among her relatives, she timeously registered them for funeral benefits, paid the premiums and struck just as the policy allowed for a cash payout.