This page is for all details regarding the Sol Plaatje University applications. Sol Plaatje University online applications for 2020 and applications form details are all in this post.
This page sets the minimum academic requirements for admission into study programmes at Sol Plaatje University in 2019. The requirements are based on the results that applicants achieve in the South African National Senior Certificate (NSC) examinations. Applicants who hold certificates from a different examination system will be considered individually for admission.
Note that if you satisfy the minimum admission requirements stated here, this does not automatically mean that you will be admitted to the study programme at SPU. The final decision on your admission will be based on your academic performance and the availability of space in the programme. The better your academic performance above this minimum, the better will be your chance of being admitted to study at SPU.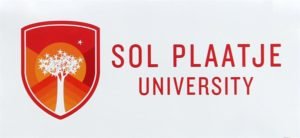 SPU Online Application 2020
Application to SPU is basically Manual by following the steps stated below. To become a student at the Sol Plaatje University, SPU, you have to note the following:
Please complete the application form below and return it to us by handing it in at:
Sol Plaatje University, North Campus, Chapel Street, Kimberley
or by mail:  The University Registrar, Sol Plaatje University, Private Bag X5008, Kimberley, 8300
or by email:  [email protected] (remember to include a proof of payment)
or by fax: +27 (0)86 544 2766
Sol Plaatje University, SPU Application for International Students
Before being permitted to register at SPU, international students are required to show proof of:
Valid passport and study permit
SAQA verification certificate
Proof of financial means (bank statements, bursaries, cash available/traveller's cheque to
cover envisaged living expenses during the sojourn in the Republic and to pay tuition fees)
It is strongly advised that foreign students approach the South African Embassy in their home countries for more information or requirements before they come to the Republic of South Africa to study. Alternatively, applicants may visit the Department of Home Affairs at www.dha.gov.za
Sol Plaatje University, SPU Online Application.