This page is for all details regarding Stellenbosch University applications. Stellenbosch University online applications for 2022 and applications form details are all in this post. SU Online Application 2022 Applications for study at Stellenbosch University in 2022 are fully online.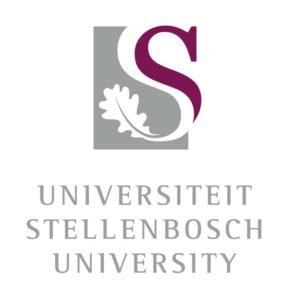 UNIVERSITEIT STELLENBOSCH, SUN ADMISSION GUIDELINES AND FORMS
Application to SUN comes very easy in 6 straight forward steps. They are stated below
Universiteit Stellenbosch, SUN Undergraduate Application Procedures
Application to SUN is in six (6) Steps which includes:
Step 1: BEFORE YOU APPLY
1. READ UP on all the programmes we offer at Stellenbosch University.
2. MAKE SURE that you understand what it takes to be accepted by the different faculties.
3. CHECK the closing dates:
31 MAY
Applications close for the programme MB,ChB
in the Faculty of Medicine and Health Sciences
31 JULY
Applications close for all other
undergraduate programmes
30 JUNE
Residence applications close
31 AUGUST
Applications close for Stellenbosch University
financial assistance
STEP 2: PICK YOUR PROGRAMME
You get to pick THREE programmes because some programmes are harder to get into than others because of the limited space available.
Even if you're not selected for your first choice, you could still be selected for your second or third choice.
STEP 3: START YOUR APPLICATION
OPTION A: APPLY ONLINE
Start your online application.
Get your username and 8-digit password.
Complete the online form.
OPTION B: APPLY ON PAPER
You can get a paper application form at 021 808 9111
or at 

[email protected]

.
Complete all the required fields and post the form
with the other application documents so that they
reach us before the closing date.
If we receive both an online application and a paper
form application from you, we'll only look at the
online application.
STEP 4: UPLOAD THE DOCUMENTS WE NEED
IF YOU APPLY ONLINE, upload your documents online to Your Admission Status before the closing date.
IF YOU APPLY WITH A PAPER FORM, you should put all the documents in the envelope with your application.
your signed contract,
proof of payment of the R100 application fee, and
certified copies of supporting documents we ask for (like your academic results and faculty specific non-academic forms, if applicable).
STEP 5: WRITE THE NBT
If you apply to the Faculty of Medicine and Health Sciences or for a programme in Law, you must write the National Benchmark Test (NBT) before the end of June, because your NBT result is used in the selection process.
Everyone needs to write the NBT before you may register as a student at Stellenbosch University.
STEP 6: TRACK YOUR APPLICATION
You can monitor the progress of your application at Your Admission Status.
UNIVERSITEIT STELLENBOSCH, SUN APPLICATION FEE
An amount of R100 is payable when applying for admission as a student.
This amount is not applicable to the following groups of students:
 International students – click here to be redirected to the 

Stellenbosch University International (SUI) 

website.
Students applying to the Stellenbosch University Business School (USB). Send inquiry to [email protected]

Please note that applicants from schools with a quantile 1 to 3, as well as international students, do not need to pay the application fee. Quantile 1 to 3 schools are schools which are identified by the Department of Basic Education as schools situated in disadvantaged environments. If you are unsure about the status of your school, please ask the school. The online application system will automatically exempt you from the application fee when you apply.

Cash payments may also be made in person at the cashiers at the Administration building A (Stellenbosch Campus).  

Read more about 

payment options 

at 

www.maties.com or contact our Client Service at 021 808 9111 or [email protected]​
MAKE SURE THAT YOU UPLOAD ALL THE REQUIRED DOCUMENTS​​
You can find out more about the requirements regarding compulsory application documents, your contract as well as the application fee payment options in the relevant sections of the online application or the hard copy application form. You can also access the information on 

www.maties.com

 or contact our Client Service on 021 808 9111 or 

[email protected]

.

Certified copies of the original documents, must be provided. Please note that we cannot accept online results obtained from self-service portals.

Electronic copies you provide should be clear and legible (not blurred, cropped or obscured). The preferred format for uploading your documents is pdf, jpeg and tiff.

Stellenbosch University reserves the right to request additional and original supporting documentation should this be deemed necessary at any point.

Your signed contract, your application documents as well as proof of payment should be uploaded online at your 

Application Status​

 link on 

www.maties.com 

before the closing date. If you apply with a hard copy application, you should include all the required documents with your application.

If we do not receive all your documents by the closing date, your application will unfortunately not be considered. 

It remains your responsibility to make sure that the University receive these documents on time. You can monitor your application on 

www.maties.com

 to ensure that your application is complete. Sign in with your student number and official SUN-password.
ACADEMIC DOCUMENTS WE REQUIRE
Currently in the final school year

South African school system: Final grade 11 results according to the guidelines of the Department of Basic Education

International school system: Grade 11 results as well as a list of final-year school subjects with levels. Also note: If you are enrolled in a foreign (international) school system, for example, International Baccalaureate (IB) or a USA High School Diploma, you must apply using grade 11 (pre-final year) results. You must also supply a list of subjects taken in the final year of school (grade 12/13) with levels for the subjects and predicted results (confirmed by the school). Applicants from the Cambridge school system do not need to provide the predicted results for the final year subjects. You still need to provide the list of subjects and indicate the level at which you are taking them in your final year. For more information about matriculation exemption, visit http://mb.usaf.ac.za/.

The completed final school year

South African school system: National Senior Certificate (NSC)/Statement of symbols of final school leaving results.

International school system: Final school results from the International Curriculum (Cambridge International, International Baccalaureate, etc.), including School of Tomorrow. Also note: If you complete your schooling in an international school system, you must meet the requirements set by Universities South Africa (USAF) for Matriculation Exemption for that system by the time you come to register. To determine whether you meet/will meet the requirements, please see:http://mb.usaf.ac.za and select the relevant country's information. It is normally only possible to apply for a formal certificate of Matriculation Exemption during your first year of registration so you might not yet have it available when you come to register for the first time. You will, however, be able to register – provided that you qualify for an exemption.

 

Additional subjects or rewrites: If you have completed additional subjects or rewrote subjects (or are busy rewriting the subjects this year), please include the subjects and grades.

Currently enrolled at a tertiary institution (excluding Stellenbosch University qualifications)

Final school-leaving results (See "completed final school year").

Proof of registration in the first year when no academic transcript/record is available yet.

Proof of registration in the current academic year and a list of subjects.

Tertiary qualifications completed (excluding Stellenbosch University qualifications)

Include with final school-leaving results where applicable

Relevant certificates PLUS full academic record/transcript for each year, including grades

Diploma(s)  PLUS full academic record/transcript for each year, including grades
B degree certificate(s) PLUS full academic record/transcript for each year, including grades
Honours degree certificate(s) PLUS full academic record/transcript for each year, including grades
Master's degree certificate(s) PLUS full academic record/transcript for each year, including grades (where applicable)
Doctoral degree certificate(s) PLUS full academic record/transcript for each year, including grades (where applicable)
Universiteit Stellenbosch, SUN Application for International Students
Before being permitted to register at SUN, international students are required to show proof of:
A valid study visa
South African medical aid cover
English proficiency