Advertisements
The River is a South African telenovela revolving around communities on two different sides of a river: society's upper crust in exquisite mansions and the exploited "common folk".
Season 4 of The River airs on Mzansi Magic from Mondays to Fridays at 19h00.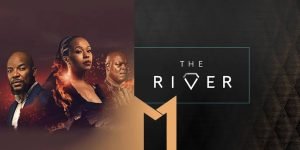 Friday 1 September 2023
Episode 245
More fire
Advertisements
Beauty has no idea what's going on in her cousin's head. Dimpho is convinced they can't trust Flora, but Cobra and Kedibone plan to head her off.
Monday 4 September 2023
Episode 246
Like a rash
Emma starts to wish she had listened to Beauty. Mohumi sets up a trap for Cobra and Mabutho in the operation guinea pig.
Tuesday 5 September 2023
Episode 247
Same guy, different pants
Songezo and Emma find themselves at loggerheads, and Flora might have backed the wrong horse.
Wednesday 6 September 2023
Episode 248
Making big moves
Emma is torn between two people she loves, while Mohumi makes big moves that will leave everyone upset.
Thursday 7 September 2023
Episode 249
Eve or Delilah
Songezo starts making long-term plans, but is he jumping the gun? Kedibone gets an unexpected lifeline in her fight against Mohumi.
Friday 8 September 2023
Episode 250
Torn
Tensions rise ever higher as Mohumi moves, sending the Refilwe community into a tizz. Emma has a massive surprise waiting for her.
Monday 11 September 2023
Episode 251
The thanks I get
Will Songezo and Emma get Lindiwe to overlook their indiscretion? Mabutho and the Mokoenas have a big decision to make.
Advertisements
Tuesday 12 September 2023
Episode 252
Part of the problem
Cobra decides to act and save the mine. Lines are drawn between the Dikanas.
Wednesday 13 September 2023
Episode 253
The last goodbye
Kedibone comes up with a solution that should put their new enemy in his place. It's a very sad day for Emma, when the inevitable finally happens.
Thursday 14 September 2023
Episode 254
Squashed
Mohumi has his back against the wall, and Zweli and Njabulo struggle to bridge the gap that's sprung up in their family.
Friday 15 September 2023
Episode 255
Our own doing
Kedibone swallows her pride for the sake of her community, and Emma worries that she might have counted her chickens before they hatched.
Monday 18 September 2023
Episode 256
Van Wyk vs Dlamini-Dikana
Refilwe is stranded when the new management makes decisions that leave them out in the cold.
Tuesday 19 September 2023
Episode 257
Things I hate about love
Lindiwe makes a proposal that shocks Cobra. Panic and dread set in as Refilwe faces its future.
Wednesday 20 September 2023
Episode 258
You've got yourself a gun.
The unlikely duo continues to plot and plan in secret. The Refilwe community struggles to come to terms with their inevitable undoing.
Thursday 21 September 2023
Episode 259
Assume the position
An enemy of an enemy is a friend. Cobra goes to extremes to enlist the help of someone to help bring down a common enemy.
Friday 22 September 2023
Episode 260
Season 4 finale!
Swimming with the sharks
The people of Refilwe are surprised when they hear that an old enemy has resurfaced.
Advertisements