Advertisements
The River is a South African telenovela revolving around communities on two different sides of a river: society's upper crust in exquisite mansions and the exploited "common folk".
Season 4 of The River airs on Mzansi Magic from Mondays to Fridays at 19h00.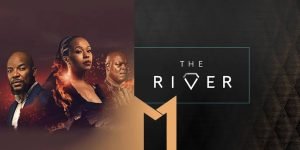 Monday 25 September 2023
Episode 1
Season 5 premiere!
King, Queens and Paupers
Advertisements
Refilwe's hope is revived, and Mabutho makes a promise to himself.
Tuesday 26 September 2023
Episode 2
Advertisements
An old stranger
An old stranger returns to the Dikana house and asks questions that no one has answers to.
Wednesday 27 September 2023
Episode 3
Extension 
Kedibone pulls her family away from their greatest gift, and Lindiwe defends her decision.
Thursday 28 September 2023
Episode 4
Lucky streak
The Mokoenas are preparing for their big move, but there's another surprise waiting for the family. Lindiwe has to deal with a blast from the past.
Friday 29 September 2023
Episode 5
We're doing something wrong.
Lindiwe receives a new offer that leaves her curious, and the Mokoenas open a new chapter.
Advertisements