Do you know that formal education began in Africa? Have you heard or read before now that first-ever educational institution in the world was founded in Morocco? It is saddening the Europeans are leading we Africans in academics and research in nowadays.
Nonetheless, despite this shift in educational supremacy, Africa still boasts of some of the best educational institutions in the world. Courtesy of these institutions, African are able to receive quality education and foreign students migrate into the continent to learn.
This year's top 10 sees 5 universities from South Africa, 3 from Egypt and 2 from Nigeria make the list. In this article, you will learn more about the top 10 universities in Africa.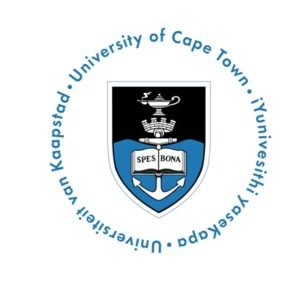 Top 10 Universities in Africa
1. University of Cape Town
Founded in 1829, making it is the oldest university in the country and the second oldest in Africa, behind the University of Sierra Leone, established two years earlier. It has a main campus that contains many teaching faculties, the main library and some halls of residence.
The middle and lower campuses are home to most of the student residences, sports facilities, and some academic departments. Academic departments are grouped into six faculties: the built environment, health sciences, commerce, engineering, humanities, science, and law.
In addition, the university's graduate business school runs independently from the commerce faculty. About 18 percent of the student body is international.
2. University of the Witwatersrand
The University of the Witswatersrand – or Wits University – is a public research university based in Johannesburg. It was founded as a school of mining – this is because the region is the most abundant with Gold of any location worldwide. The aim changed to accommodate more faculties and departments.
There are five campuses. The campuses are home to student residences, including female-only dorms, and academic departments. Academic research and teaching are spread across five faculties: commerce, engineering, health sciences, law and management, science and humanities.
Medical specialists are trained through the Wits Donald Gordon Medical Centre more than any other university in southern Africa. The Wits Disability is a flagship centre ensuring that higher education is accessible to disabled students, caregivers and others in need of special provisions.
3. Stellenbosch University
Stellenbosch University is located in South Africa's Western Cape, not far from Cape Town. Teaching at the university is split between four campuses, with the main one in Stellenbosch and the others nearby.
There are about 150 academic departments within 10 faculties, and many other research centres. In addition to an extensive library system, the university has a conservatory with two concert halls, home of the Stellenbosch University Choir – the oldest South African choir.
4. Aswan University
Aswan University is located in Aswan Egypt. It was established in 2012. It was earlier the Aswan branch of South Valley University. Aswan University branch was established in 1974 affiliated to Assuit University and the study was begun in it in October 1973-1974 in the faculty of Education.
The university includes 15 faculties. The main campus is located in Sahary city- airport road. Aswan University is distinct because it serves a larger geographical scale of Egypt.
5. Covenant University
Covenant University is located in Ota, Ogun State in Nigeria. It is a private Christian university, affiliated with Living Faith Church Worldwide and a member of the Association of Commonwealth Universities, Association of African Universities and National Universities Commission.
Over the years, Covenant University has grown to be one of the leading universities in Nigeria and Africa based on annual rankings from various organizations, scholarly citations from reputable journals and JAMB statistics. It was founded by David Oyedepo, the presiding Bishop of Living Faith Church Worldwide, who is also the chancellor of the university.
6. University of KwaZulu-Natal
The University of KwaZulu-Natal is a university with five campuses in the province of KwaZulu-Natal in South Africa. It was formed in January 2004 after the merger between the University of Natal and the University of Durban-Westville.
The university is made up of four colleges, which are in turn made up of several schools. The university is geographically divided into five distinct campuses. Two campuses house specific academic divisions but the remainder of the university's academic divisions span Howard College, Pietermaritzburg and Westville.
7. Mansoura University
Mansoura University was founded in 1972 in Mansoura city, Egypt. It is one of the biggest Egyptian universities and has contributed much to the cultural and scientific life in Mansoura and Egypt.
The faculty of medicine was founded in 1962 as a branch of Cairo University. In 1972, a presidential decree announced the establishment of the university under the name "East Delta University". Its name was changed to Mansoura University in 1973.
8. University of Ibadan
The university is located in Ibadan, Nigeria. This is the oldest university in Nigeria. Its student population is up to 35,000; there are 13,000 undergraduates, 7,000 postgraduates and about 14,000 distance learning students.
The school has 13 faculties, including Technology, veterinary medicine, agriculture, and forestry. There are up to 300 professors in the institution. Every year, the institution produces up to 3000 graduates, both at the Ph.D. and postgraduate levels.
9. North-West University
In a South Africa dominated list, here is another South African university. North-West University (NWU) is a South African university with three campuses at Potchefstroom, Mahikeng and Vanderbijlpark, South Africa.
In Potchefstroom is the head office of the University. With its merged status, North-West University became one of the largest universities in South Africa and has over 64,000 students.
The merged Universities that form this institution are the Potchefstroom University for Christian Higher Education and the University of North-West. The university is home to eight faculties.
10. Suez canal university
The Suez Canal University is an Egyptian university. Its faculties are located in the three governorates of the Suez Canal Region. It was established in 1974. It is well-known for its non-traditional research. It has 48 faculties with the total number of students of about 22,000.
The University has about 53 special units for research, education and community development. The university also includes a number of centers and units which offer different types of services.