For people that are interested in free online courses, skill acquisition and personal development, we have put together this list of providers of free online courses. They are referred to as MOOC Providers – Massive open Online Courses.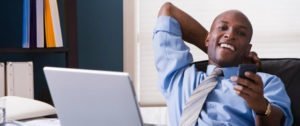 1. COURSERA (Partly Free)
Coursera is an education platform that partners with high universities and educational institutions worldwid to offer courses online for any students to take.
This platform, which is arguably one of the bigge out there, was founded by two computer science professors, Andrew Ng and Daphne Koller, both from Stanford University in the USA.
Coursera works with universities to make some their courses available online, and offers courses in several subjects including: Business, Engineering, Humanities, Medicine, Biology, Physics, Social Sciences, Mathematics, Business Computer Science, and several others.
Coursera also has an official mobile app for iPhones and Android devices which makes it eas and convenient for anyone to learn on the go. Currently, the platform has over 7 million users and more than 500 courses from several universities and educational institutions around the world.
2. ALISON ( Advance Learning Interactive System On line)
It offers Free Online Courses, Workplace Skills, Interactive Education and Multimedia learning. With ALISON you can take online courses with certificate of completion or Diploma level, on a wide range of courses.
ALISON is a free online education platform that mostly focuses on workplace-based skills. It was founded in Galway, Ireland by Irish social entrepreneur Mike Feerick on 21 April 2007.
It has 11 million registered learners, 1.5 million graduates.
3. MIT OpenCourseWare (Free)
For people reading this who don't know how prestigious an institution MIT really is, let me give you some insight.
The Massachusetts Institute of Technology (MIT) is one of the most selective higher learning institutions in the world. It has already received 18,357 undergraduate applications for the class of 2018 – and has only admitted 1,419. That's an acceptance rate of just 7.73%!
In 2002, the organization started the pilot phase MIT Open Course Ware (OCW), an internet-based platform that contains virtually all MIT undergraduate and graduate-level course conten OCW is open and available to the world and is a permanent MIT activity.
To date, more than 2,000 different courses have been published on the platform and over 120 million educators, self-learners and students use the site.
4. LYNDA (Partly Free)
It is an online educational platform that offers thousands of video courses in software, technology, creative and business skills.
It was founded and established in 1995, the company provides and produce video tutorials taught by experts and members to the Lynda.com library have unlimited access to watch and learn at their own pace. In early 2015, Lynda was acquired by LinkedIn, the popular social network for professionals, for above $1.5 billion.
This means more interesting and educative course could be coming out of Lynda. Currently, Lynda offers more than 2,400 courses Business, Project Management, Design, Web, Programming, Photography, Video, 3D And Animation, Audio, Education, and Computer Aide Design (CAD).
These courses are available in video format to members through monthly and annual subscription-based plans.
5. UDACITY (Partly Free)
Udacity is a for-profit educational institution providing massive open online courses (MOOCs) that are developed and taught by experts at leading tech companies. Udacity now has a growing team of educators an engineers who work with students around the world to bridge the gap between real-world skills relevant education, and employment.
Founded and established in 2011 by Sebastian Thrun, an associat professor at Stanford University, Udacity now has over 1.6 million users.
While it originally focused on offering university-style courses, the platform now focuses more on vocational courses for professionals that cover Data Science, Web Development, Software Engineering, Android apps etc.
Udacity offers both free and paid courses. Upon completing a course, students receive a certificate of completion that is signed by the instructors an indicates their level of achievement.