Advertisements
Columbus Stainless Steel is inviting unemployed graduates and youths to apply for Learnership Programme 2021 / 2022.
Columbus Stainless Steel has the training opportunity to launch your career for the future. Applications are invited from unemployed youth interested in being trained as an operator in a production field. Our state of the art operation awaits you.
Learnership Application Closing Date: 03 September 2021
Learnership Location: Steve Tshwete Local Municipality, South Africa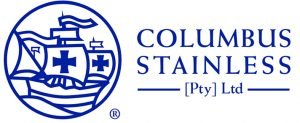 Advertisements
Requirements
Grade 12 or N3 with Mathematics (40%) or Maths Literacy (60%) and Science with (40%)
Be a South African Citizen
Be medically fit for the training position
Competencies
Advertisements
Technical ability with good hand-eye coordination
Technical ability and good hand eye coordination
Fast learner, energetic, disciplined and good work ethic
the motivation to learn and develop to become an equipment or process operator
willingness to work shifts and overtime in our 24 hour operation
Upon successful completion of the  2 year (minimum) training programme, you will be awarded a MERSETA Metals Manufacturing qualification (NQF Level 2), which will equip you for the potential appointment in a metals production environment.
How to Apply
NB. Preference will be given to local candidates of the Steve Tshwete municipality area
Send no more than one copy of your CV by email to: learnerships@columbus.co.za
You must:
indicate clearly that your application is for the MERSETA Metals Manufacturing qualification as a Learner
Include copies of your qualifications
Indicate Your preferred cell phone number for SMS communication.
NB. If you have not been contacted within two weeks of the closing date, kindly consider your application unsuccessful.
Advertisements