Nedbank Corporate and Investment Banking (CIB) is inviting qualified applicants to apply for the Graduate Programme for 2021.
If you believe you can write your own unique success story, one that could bring change to our continent, the country and your own life, you're the right person.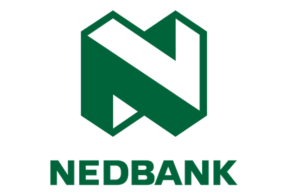 The NedBank Graduate Programme Offers;
A six-week investment banking foundation programme offered by an international service provider.
An 18-month programme covering elements such as personal leadership and the latest developments in fintech and design thinking methodology, thereby offering you the opportunity to be involved with a Nedbank CIB-endorsed corporate social investment project as well as action learning projects.
An opportunity to travel to two international destinations (one in Africa) by the second year of the programme for the top-five graduates.
Permanent employment upon acceptance of the Graduate Programme offer, providing you with a unique Nedbank experience.
Standard employee benefits and an opportunity to engage with top-management teams about the vision for CIB.
Benefits of Joining The Nedbank CIB Graduate Programme:
The chance to accelerate your career by working with top industry leaders;
Exposure to theoretical and practical training;
Access to an alumni network of peers, based on a joint performance experience; and
The opportunity to learn how to effect changes in big business through disruption and innovation.
Qualifications:
If you have any of the following qualifications, you'll be a perfect fit:
Computer science (data-driven disciplines)
Engineering (core focus on computer, software and information security engineering)
Quantitative analytics
Financial engineering
How to Apply
Apply Online for the Nedbank: CIB Graduate Programme 2021
Closing Date: 31st July 2020
Internship Location: Johannesburg, South Africa