Not everyone has the time and luxury to attend classes that push them into engaging in online education without paying a penny.  One of the big benefits of the internet is the amount of information that it contains as regards to education.
They do not require you paying extra money but with internet available, education is at your fingertips. Here are 10 sites that offer free online education;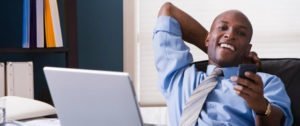 1. Khan Academy
Khan Academy offers a useable, well-organized interface. It was created in 2008 by Salman Khan to help educate students.  Also curating many courses from around the web.
It partners with many post-secondary schools to offer impressive and short depth on many subjects.  The organization share short information in video forms and provide supplementary practice exercises.
2. Udemy
Udemy is the biggest online learning platform in the world that is aimed at providing education to adults and student. It is an online institution that offers courses taught by leading experts.
Working with many top professors and schools, the site, mixes free and paid content. Udemy.com has about 30 million students.
3. Coursera
Coursera is an American online learning platform founded by Stanford University Professors Andre Ng and Daphne Koller that offers MOOCs (Massive Open Online Courses). This site gives an in-depth knowledge of a particular course.
4. edX
edX offers fully online courses with teachers, discussion boards, quizzes etc. But its major area of focus is courses in mathematics (excel or any spreadsheets), sciences and engineering. It hosts online University-level courses in a wide range of disciplines to a worldwide student body.
5. Stanford Online
Your hub for all online offerings from Stanford University. An initiative from the popular Stanford University offers learning opportunities via free online courses, online degrees, professional certificates, e-learning and open courses. Some courses require iTunes but can be completed in your web browser.
6. Codecademy
Codecademy is a website dedicated specifically to teaching coding. It teaches coding in 12 different programming languages including Python, Java, JavaScript, Ruby, SQL, C++ and Sass as well as Hypertext Mark-Up Language (HTML) and CSS.
7. Open culture
Open Culture brings together high-quality cultural & educational media for the worldwide learning process. If you are struggling to find exactly the material you are looking for, try Open Culture's listing of free online education courses. The whole mission is to centralize this content, curate it and give access to anyone anywhere.
8. TED-Ed
TED student talks program supports students as they discover, explore and present their big ideas in the form of TED-style talks. Most include impressive animation and all might be as long as 10 minutes. It is useful in a formal education setting.
9. iTunesU
iTunesU is a very convenient place for free online education because it integrates through the Apple IOS portals and can be used seamlessly on iPod, iPhone or iPod touch. Users download the iTunes app at no charge.
10. MIT Open Courseware
MIT Open courseware is an initiative of the Massachusetts Institute of Technology to publish all of the educational materials from its undergraduate and post graduate level courses.
MIT Open Courseware is a treasure hub of course material from the Massachusetts Institute Of technology; it provides lectures, lecture notes, homework assignments, sample tests and many other materials from the actual courses at MIT.