The world as a whole has evolved that getting a quality education is of paramount essence. Hence, Education could be informed of going to school or a finding any means to get a degree which does not require the physical presence of the student in the classroom and one is the popular online learning also referred to as ''Distance Learning''.
Distance learning with technology is fast becoming a tool and has really changed the way we see higher education. It has grown to be a concept that people around the world are interested to know more about. Today, we discuss the advantages of distance learning;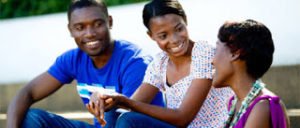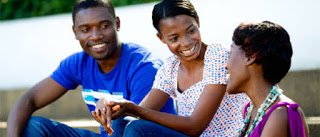 Advantages of Distance Learning
1. Flexibility
Distance learning offers flexibility in that you often have the freedom to choose to attend a class or not. You are privileged to choose to take up a course or not to. Also, classwork could be done whenever there is free time instead of being restricted to a schedule.
2. World-Class Tutors
Online education is filled with the best tutors and professors you can think of. Guest speakers could be invited for sessions and questions could be asked with the best answers given. The online education space contains world-class professors that offer to learn and teach students at a convenient time that he/she chooses.
3. Earn money while learning
I mean money, you heard right. Online classes allow you to work while going to school. Earlier said as it offers the flexibility you get to choose to study at night after work. Civil servants and Housewives can benefit from this type of learning without interfering with class and situations surrounding the work ethics.
4. Choice
Online education provides a wide range of opportunity to explore the institution. There are many schools and colleges that offer distance education now.
It can also allow you to study more subjects and reach out to programs that may not be available in an area or field. Examples include University College London, the University of Edinburgh, and University of Manchester etc.
5. Pace
Distance learning allows you t work at your own pace in many circumstances. Online education is not strict and can give considerate deadlines when work needs to be submitted.
6. Problem of Transportation
Commuting can be worrisome and has its challenges. The cost of transportation and the adverse effect it can pose to health and wellbeing. Exhumes from vehicles releases carbon monoxide which can affect the lungs. It is the most difficult part as you waste a lot of time, money and energy.
7. Networking
Students who take part in online education can often be exposed to networking experiences. Instead of being limited to a particular area, students can connect with a more diverse range of people
8. Recognition in the Society
Distance learning over the years as finally gained some grounds among human environment and workspaces. Employers now seek persons who have undergone a form of online education that has been accredited by the Distance Education Council (DEC).
Employees are now being advised to pursue higher education along with their job so that they can develop skills and expertise in their field of work.
9. No classroom setting
Most students find it difficult to learn now in classes as they can be crowded and do not offer the best form of learning. A student may learn better at his own pace and in an entirely different form than the traditional classroom form of learning.
10. Scheduling
The schedules for distance learning are open to students to take classes whenever it suits them. It then allows for proper planning of day-to-day activities with each once not interfering with the other.