However, there are no cons without pros. Distance learning as it is a fast and growing form of education as its disadvantages, a flip side to the story of online education.
Some students attempt to participate in distance education without proper training with the tools needed to be successful in the program.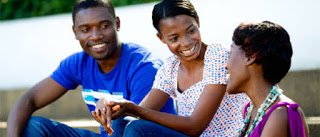 Barriers to effective distance education include obstacles such as domestic distractions and unreliable technology as well as cost, adequate contact with lecturers and a need for more experience. The 10 disadvantages are discussed here:
Cost
Although in most cases the cost of distance education program can be cheaper than the regular program, there may be hidden cost and charges associated with them.
For Instance, an online course to be studied requires the learning facilities ranging from a computer system and a means of internet connection; sometimes a web camera or a printer can also be required. Bearing in mind maintenance and electricity costs too.
Qualification for jobs
The job markets do not favour persons with an online degree. It is quite dangerous if you are totally relying on distance education for a degree.
You might get a degree but that is not going to be recognized by private companies and job market space. If you think you will get a job with an online degree then you might be wrong
Desired course
Not all courses are available for study in most distance education; it can have limitations with regards to offering courses and thereby making students settle for less. You might want to major in a particular field that you have interest in but due to these limitations, it might be unavailable.
Internet Availability
This is a sad tale to a juicy story. Internet facilities are not readily available to everyone and these things are important when thinking of engaging in any form of distance education.
Data charges can be expensive and might be slow thus allowing students to miss out on lectures given on webinar as they require fast internet connection.
Distractions
Without interactions and structures put in place to arrest problems affecting students performances in schools, distractions are high and you can often lose track. You need to be motivated and focused if you want to successfully partake in distance learning. Distance education is not an ideal place for individuals that procrastinate.
No interaction with Lecturers
The worst problem is that you cannot interact with teachers and professor unlike the traditional form of education. You cannot talk to friends and classmates and thereby miss human engagements. This can often deter networking and reduce their chances.
Competition
Competition can aid learning. You are often motivated to be the best you can be when the competition is really high.
Moreover, here in distance education, you can lack the zeal and seriousness because you are alone and do not tend to compete with anyone.
Courses Format
Courses format might not be suitable for everyone. Often times, you might not understand anything thought through online video or materials. Some people prefer being taught with boards and markers/chalks.
Complication with Tech
Technology has advanced and is long gone. Hardware and software used might malfunction with the students' knowledge that it is being upgraded that might interrupt the learning process. Also if a student is not too skilled in tech, his learning experience can be dissatisfactory.
Networking
The advancing online education is gaining popularity among students like never before, with many students now satisfied with their learning experience but the advantages of pursuing a regular program go beyond just interaction with teachers and good course content.
Graduates from premier schools can network with established alumni and industry heads but distance learning program loses out on this very important aspect.