Trevor Manuel (born 31 January 1956) is a South African politician who served in the South African government as Minister of Finance from 1996 to 2009.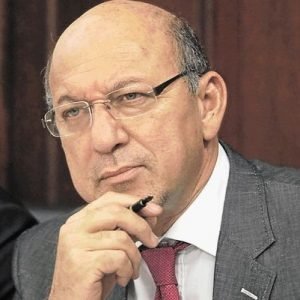 Trevor Manuel Age
He was born on the 31st of January 1956 in Cape Town, South Africa. As of 2022, he is 66 years old and celebrates his birthday on January 31st every year.
Trevor Manuel Wife
In 1985, Trevor Manuel married Lynne Matthews. Govan, Pallo, and Jaime were the couple's three sons. In 2001, the couple split up and divorced in 2007. Manuel later married Maria Ramos on December 27, 2008, when he was 52 years old.
Career
Manuel was named deputy co-ordinator in the Western Cape Province after the African National Congress (ANC) was unbanned. Manuel was chosen publicity secretary during the ANC's inaugural regional congress in 1990.
Manuel was elected to the National Executive Committee of the ANC at its national congress in 1991. Manuel was appointed chairman of the ANC's Department of Economic Planning in 1992.
Manuel was elected as an ANC Member of Parliament in 1994 and appointed as Minister of Trade and Industry by President Nelson Mandela; two years later, in 1996, he was promoted to Minister of Finance.
Trevor Manuel resigned as Finance Minister on September 23, 2008, along with a number of other cabinet members, following President Thabo Mbeki's departure. On September 25, Mbeki's successor, Kgalema Motlanthe, stated that he would keep his position in the cabinet.
In light of the COVID-19 outbreak, Cyril Ramaphosa, President of South Africa and Chairperson of the African Union, designated Manuel as a special envoy in April 2020.
Net Worth
He has an estimated net worth of $2 million which he has earned as a politician.