Advertisements
Tulz BBMzansi (born 1993 in Johannesburg) whose real name is Tulani Madala is a South African Voiceover artist, actor and broadcaster who is one of the housemates in the BBMzansi Season 3.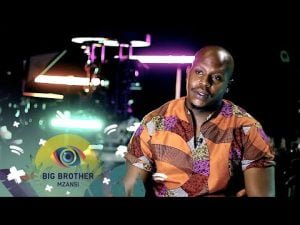 Career
A smooth-talking straight shooter, Tulani possesses the rare gift of being able to be bluntly honest in a mellow tone. Notwithstanding this tough display, the 28-year-old voice over artist, actor and broadcaster beams with compassion.
Advertisements
He has started a non-profit organisation for aspirant young artists in his hometown, East London. It's a turnaround from his heyday radio days. His "bad behaviour" there has kept him single to this day.
Tulz BBMzansi Net Worth
He has an estimated net worth of $50,000 which he has earned as a Voiceover artist, actor and broadcaster.
Advertisements