Unemployment is one phenomenon that is present in every economy in the world, and it is always at the peak in times of economic recession. Even in equilibrium situation where labour demand equals labour supply, unemployment still exist, this is what Economists call the natural rate of unemployment and it is caused by the duo of frictional and structural unemployment.
The rate of unemployment in a country is estimated via the ratio of the total of unemployed person and the Labour force. Although unemployment is defined as the total number of persons that does not have a job, those that are classified as unemployed are those that don't have a job and are actively searching for one.
Thus, those individuals that wants to work but have given up the zeal to search for work, cannot be classified as unemployed. In short, they are called "Discouraged Workers".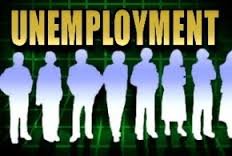 Despite unemployment being a global phenomenon, the African continent suffers the most from unemployment. According to an article published by investopedia.com titled Unemployment Rates: The Highest and Lowest in the World, unemployment rates were high in Sub-Saharan Africa, especially Lesotho which had the highest unemployment in the world in 2018.
It was estimated to be 27.25%. Unemployment rate in South Africa like most African country is very high. According to data on unemployment in South Africa, unemployment rate as at June 2019 was 29.00 % as revealed by ceicdata.com
The Average rate of unemployment in South Africa between the period of 1991 and 2018 according to TheGlobalEconomy.com was revealed to be 27.91 percent. The lowest rate of unemployment within this period was in 2008, where the unemployment rate was 21.50 %.
While in 2002, Unemployment was at its peak with an estimated value of 33.47 %. According to research, public opinion suggests that unemployment in South Africa is the most important challenge according to DoC Tracker.
Unemployment, as stated earlier is a global phenomenon and as such the causes of unemployment will to an extent be very similar in every country.
1. LOW ECONOMIC GROWTH
One of the causes of the unemployment rate in South Africa is low economic growth. This is one established fact in economics and it is reflected in Okun's law, which states that there is a negative relationship between unemployment and economic growth. Thus, in a country where economic growth is low, there is bound to be unemployment.
2. STRUCTURE OF THE POPULATION AND LOW LEVEL OF CAPITAL INVESTMENTS
One of the reasons why growth is relatively low in South Africa is as a result of low capital investments in South Africa. One of the determinants of economic growth is investments, and since investments are low in South Africa economic growth is bound to be low. Coupled with this fact, is the fact that the population of South Africa is relatively young and more women are becoming part of the labour force. Since the rate at which jobs are created and the rate of inflow into the labour market, there is bound to be unemployment.
Some other causes of unemployment according to gcis.gov.za include:
LEGACY OF APARTHEID AND POOR EDUCATION AND TRAINING
THE EFFECTS OF THE 2008/2009 GLOBAL RECESSION
ROLE OF TRADE UNION FEDERATIONS IN GOVERNMENT
GENERAL LACK OF INTEREST FOR ENTREPRENEURSHIP