Advertisements
Arnold Vosloo (born 16 June 1962) is a South African Hollywood actor known for his role as Imhotep in the 1999 film The Mummy and its sequel, The Mummy Returns.
He is also recognized for his role as Pik van Cleef in Hard Target, Colonel Coetzee in Blood Diamond, terrorist Habib Marwan in 24 season 4, Zartan in G.I Joe: The Rise of Cobra, and Dr. Peyton/Darkman in Darkman II and Darkman III.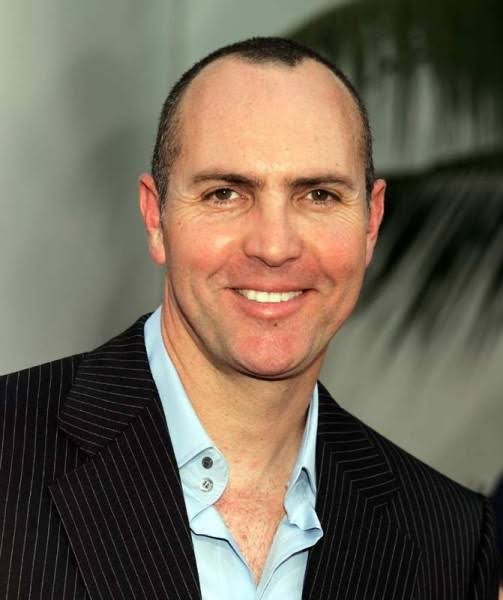 Arnold Vosloo Age
Vosloo was born on the 16th of June 1962 in Pretoria, South Africa. He is 61 years old as of 2023 and celebrates his birthday on June 16th of every year.
Arnold Vosloo Wife
In 1988, Vosloo married his co-star from "Act of Piracy and Skeleton Coast," Nancy Mulford. The couple however divorced in 1991.
On 16 October 1998, he married Southern California native Silvia Ahí, a Mexican-American marketing director. He has a son from his previous marriage.
Arnold Vosloo Parents
He is the second child of Johan Daniel 'Deon' Vosloo (1927-2004) and Johanna Petronella. His parents were stage actors and travelled around South Africa from one performance place to another.
Vosloo and his sister, Nadia travelled with their parents before they eventually settled down to enable them to get a regular formal education. His parents ran a drive-in theatre in Port Elizabeth.
Arnold Vosloo Early

 Life

At the age of seven, he had his first role in school performance, and it was already obvious he had quite a talent. After school, he went on to the routine military service, but received a medical discharge, and enrolled in Pretoria Technikon.

He joined an actors group, where he first worked behind the scenes, doing lighting and props, and had stage experiences in the anti-apartheid theatre.

Later he became a member of the Pretoria State Theatre. The theatre work already brought him several awards for his acting, the first one during his formation at the theatre school in Pretoria.
Arnold Vosloo Career
Vosloo began his acting career in the South African theatre where he won several Dalro Awards for his performances in such plays as Don Juan, Hamlet, and Môre is 'n Lang Dag (Tomorrow is a Long Day) and he quickly became a regular at Pretoria's State Theatre.
Advertisements
After moving to the United States, he appeared in "Born In The R.S.A." at Chicago's Northlight Theatre and starred with Al Pacino and Sheryl Lee in a Circle In The Square Uptown production of "Salome" (his character's name was "Jokanaan"). The latter running for a total of 18 performances only between June 28, 1992 and July 2, 1992.
His American movie debut was in 1492: Conquest of Paradise (1992). He later appeared in the two less successful sequels to the 1990 film Darkman. He also starred in the John Woo film Hard Target, starring Jean-Claude Van Damme.
Vosloo appeared in the title role of the 1999 movie The Mummy (starring Brendan Fraser), as well as its 2001 sequel, The Mummy Returns. In both films he played Imhotep, an ancient Egyptian high priest.
In 2004, Vosloo returned to South Africa to make Forgiveness, about an ex-policeman who seeks out the family of the anti-apartheid activist that he killed. He played mercenary Colonel Coetzee in the 2006 film Blood Diamond, which was partially filmed in South Africa.
Vosloo has been involved in video games: His likeness, as well as his voice, was chosen for the main hero (Saul Myers) of video game Boiling Point: Road to Hell, published in summer of 2005 by ATARI.
Vosloo portrayed the Cobra mercenary and master of disguise, Zartan, in the summer 2009 release G.I. Joe: The Rise of Cobra.
Net Worth
Vosloo has an estimated net worth of $61 million which he earned mostly from acting.
Arnold Vosloo Top 10 Movies
The Mummy (1999)
Darkman III: Die Darkman Die (1996)
Hard Target 

(1993)

Blood Diamond 

(2006)

Forgiveness 

(2004)

Skeleton Coast 

(1988)

The Red Phone: Manhunt 

(2002)

Odysseus: Voyage to the Underworld 

(2008)

The Mummy Returns 

(2001)

Meltdown 

(2004)
Advertisements