A Successful acting career involves acting partly with skills and craft coupled with a touch of luck. Actors and actresses in South Africa are seen and heard everywhere; televisions, theatres, online, cinemas and even in video clips. The movie industry is a large organization and requires a lot of hard work to even reach its peak.
Most actors struggle to find steady work and few others achieve recognition as stars. Some do the voiceover for animated works or 'extras' actors who have no role to play but included in scenes to give a more realistic setting.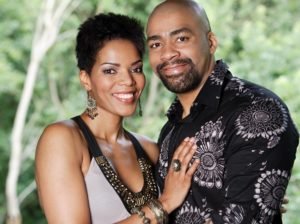 What do Actors /Actresses do?
Acting involves the portraying a role or character in a movie, play, TV shows, theatre production or any other kind of performance.  Actors read scripts and meet with agents and other professionals before accepting a role.
They also audition in front of directors, producers and casting directors. Actor/actresses should be able to memorize lines, perform roles and follow the director's direction.
What is an Acting career?
Actors partake in an audition for roles and when selected they perform those roles to bring the characters to life. Some actors work on a television set or movie in a theatre during a live session or anywhere performance is required.
They might work on any level of the profession from being an extra in a movie to being a larger cast member eventually appearing in main character roles.
Actors may spend the bulk of their time;
Memorizing
Rehearsing scripts
Dealing with directors and producers
Meeting with casting agents
Going to cast meetings etc.
How to become an Actor?
Actors generally might take an entire route before finally concluding to have a career in acting. Becoming an actor is not a clear-cut process, unlike other professions. Here is how you can become an actor;
1. Develop an interest in acting
Acting requires you have the right raw materials and talents. Also, surround yourself with people who can encourage to take up a challenge in acting.
2. Join drama clubs
You can volunteer to join high school clubs that can enable you to establish the right skills and experience what it feels like to perform in front of a large audience.
3. Get outside experience
Seek theatres in any city near you and audition for roles. Do not make the mistake of choosing roles try to explore so that you would be equipped with new skills and experience acting as a whole.
4. Seek knowledge through Education
Although education certification is not really required when acting because raw talent and crafts are needed to award you a character.
But it is necessary that you should seek more knowledge through formal education in theatre arts and performing arts or dramas. Places, where you can receive this type of programs in South Africa, include Universities and colleges namely:
Universities;
Wits School of Arts
University of Pretoria
University of KwaZulu-Natal
City varsity, South Africa
University of Johannesburg etc.
Colleges;
The playhouse
The waterfront theatre school
Helen o Grady's Drama Academy
The National School of the Arts, South Africa
5. Practice makes perfect
Acting workshops and small theatre companies keep performers at the top by supplying them with an environment in which they can extend their creative minds and practice their craft. They also provide effective networking opportunities available.
How much does an average South African Actor/Actresses earn?
The average salary for an actor/actress is R 12,666 per month in South Africa