Advertisements
South Africa is undoubtedly home to some of the greatest talents on television and in media and entertainment. From Arnold Vosloo to Charlize Theron, the list is long and filled with quality.
On today's blog post, we are focusing on something a little extra, as we celebrate actors that dazzle our screens with looks just as hot as their acting skills. Here are our top ten most handsome actors from South Africa, in no particular order.
Most Handsome Actors in South Africa
1. Vuyo Dabula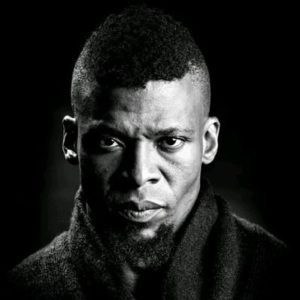 Vuyo must undoubtedly be on any list about South Africa's hottest eye candies in the movie industry. Standing tall with rich dark skin, and a body that evidently doesn't stray too far from the gym, the 43-year-old is one to send the hearts of ladies racing.
He is well known for playing the role of Kumkani Phakade in the popular soap; Generations: The Legacy, for appearing on the blockbuster movie; Avengers: Age of Ultron, as Johannesburg Cop 2, and also for his lead role in the multiple award-winning Five Fingers for Marseilles. You can follow Vuyo on Instagram @vuyodabula and join his 341.7k followers for more of his pictures.
2. Nkuli Tshirumbula
Best known for his role as Gundo Mukwevho on SABC 2's Muvhango, and as Vuyo Radebe in Generations: The Legacy, the 29-year-old superstar has won the hearts of many ladies with his stunning looks which he has showcased through his career as an actor and a model.
Nkuli also works as a DJ under the name Nkuli M and has a car business. If you're wondering where to get more pictures of this steaming hot king, you're in luck as he uploads regularly on his Instagram @nkuli_m.
3. Kay Sibiya
From the music magazine show; Sunday Chillaz, to the Drama TV series; Agent, to his role as Ayanda Mdletshe, in SABC 1's telenovela; Uzalo, Khumbulani Kay Sibiya has left many ladies drooling over their screens. We have bad news though.
The scrumptious 31-year-old announced his new baby with baby mama Judie Sbahle Kama, last year. Though he's now off the market, you may still check the hunky actor out on the gram @kay_sibiya
4. Mbulelo Ndlazilwana
Popularly known as Scandal's Scelo, the undeniably handsome 24-year-old has appeared on our screens in many shows including Shreds and Dreams, Blue Whizz, Harvest and Generations.
Having been acting from a young age, we still expect to see Mbulelo rise more and more while serving us hot looks on our screens.
5. Nkokheli Oros Mampofu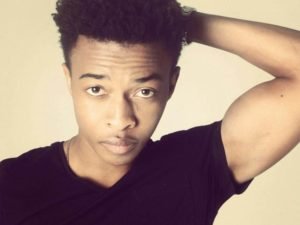 Advertisements
Our very own Jama from Skeem Saam definitely deserves a spot on this list. Oros Mampofu is unarguably one of the most attractive men in the South African movie industry.
You have our permission to drool over more of his pictures on Instagram @oros_mampofu .
6. Lehasa Moloi
The South African actor, television presenter, model and actor also adds to this impressive list his even more impressive looks. Best known as Oupa from Rockville, Lehasa is one of the most attractive men you'd see in a South African drama series.
The fitness enthusiast makes sure to leave us with a steady supply of steamy pictures on the gram @hasaling.
7. Pallance Dladla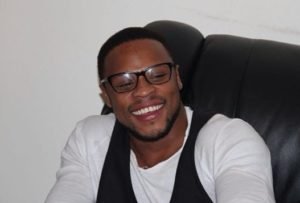 This 27-year-old multiple award-winning actor is one of South Africa's finest. Get it? Best known as a runner-up in the second season of Class Act, Pallance follows up an impressive career with an impressive level of masculine gorgeousness.
Definitely a ladies favourite, you can catch up with Pallance on Rhythm City, or @pallancedladla on Instagram.
8. Nicholas Nkuna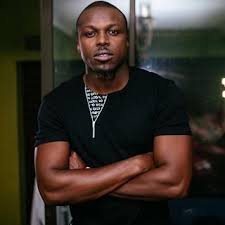 The 31-year-old dark-skinned king; Nicholas Nkuna really does a good job with his endowment of melanin. A successful musical theatre performer, Nicholas is best known for his role as a university lecturer on popular soap opera Skeem Saam.
The handsome actor also has a number of roles under his belt, including playing Simba at a UK/Ireland tour production of Lion King. Feel free to check him out on the gram @nicksoulworld
9. Sdumo Mtshali
After winning the first season of Class Act, Sdumo proceeded to make a solid career in the South African movie industry, stealing the hearts of many women with his looks along the way.
From Intersexions to Rhythm City, and now as Sibusiso Ndlovu in iBaya, Sdumo has continued to show off his manly charm on our screens. @sdumo.mtshali is your destination on Instagram for more of this handsome actor.
10. Ntokozo Dlamini
Best known as Mastermind Maphumulo on SBC's Uzalo, the 29-year-old actor and businessman is widely regarded as one of the most handsome actors on the continent.
Known to be a sports enthusiast, TK spots an incredible physique and matches it with his stunning looks. Married with a daughter, he might be out of reach ladies, but you can check him out @tk_dee on Instagram.
This is our top ten list of the 10 most handsome South African actors. Let us know who your favourite is.
Advertisements