Pallance Dladla is a South African actor best known as the runner-up of the second season of the SABC1 reality competition television series Class Act, in 2011.
He used to act for the school festivals while in high school and this saw him win the Parktown Boys High Original Script Award along with The Best Actor Award.
He auditioned for a talent search competition in 2011, Class Act season two and became the runners up. In 2012 he played the role of Jimmy, the sexy dancer in the e.tv drama series 4Play: Sex Tips for Girls.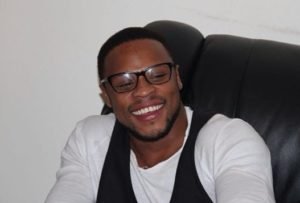 Pallance Dladla Age
He was born on the 22nd of August 1992 in Soweto, South Africa. As of 2018, he is 26 years old.
Pallance Dladla Wife| Pallance Dladla Girlfriend
The popular actor is still currently single and because of this, there have been allegations that he might be gay but since he has not confirmed it, we can only assume that he is not gay.
Pallance Dladla Television Roles
4Play: Sex Tips for Girls (Season 3) as Jimmy.
Intersexions (Season 2) as Sizwe
Isibaya (Season 1,2,3,4 & 5) as Jabulani Zungu.
Is'thunzi (Season 1&2) as Duke.
Jozi-H (Season 1) as Clement.
Rhythm City (Season 1) as Sibusiso Vilakazi.
Tempy Pushas (Season 1&2) as
Pallance Dladla Movies
Avenged (2013)
Hard to Get (2014)
The Message (2015)
Pallance Dladla Awards
2010: Best Actor Award of the International Acclaimed and recognized Scholarship Programme.
2010: Best Original Script Writer for his outstanding original work in the Award Winning Parktown Boys High Play.
2010: Best Actor Award for his creative and amazing work in the Parktown Boys High's Bread & Milk Play.
Golden Horn Award for Best Supporting Actor in a TV Drama Series
Pallance Dladla Twitter
https://twitter.com/PallanceD
Pallance Dladla Instagram
Pallance Dladla News
Pallance Dladla wants actors to stop looking for handouts
Adopted from Timeslive.co.za
Pallance Dladla has some strong views about actors, who he believes feel entitled to roles because of their talent, and don't work hard enough to sell themselves.
Speaking to TshisaLIVE, Pallance said as a young actor he too struggled to see the bigger picture of the industry and was placed in a box until he made a breakthrough.
"A knowledge and wider perspective of the industry is something I didn't have. It was a challenge for me because I was stuck in a box where I believed that if I acted someone would find me. It is the attitude many artists in South Africa have, that all you have to do is wait until someone gives you that opportunity, but that is difficult. We need to stop this open-handed and entitled attitude and empower ourselves," he said.
This is one of the reasons Pallance was inspired to start an acting workshop to be held in Johannesburg next month.
"A lot of people want to just get a job or be on TV but we are trying to break that culture and show them that they can create. If we isolate ourselves in the industry, we will never grow. I believe in the power of collaboration, that is what got me so far because people recommended me to other people because I had the potential.
"If I did not have that it would have been hard for me to break into the industry. I believe that the only way to grow as an industry is for us to come together and share skills," he said.
Pallance said that the industry really changed with the rise of social media fame, but warned about that only lasting for a certain amount of time.
"My only problem is that because platforms to showcase your talent is there, people don't take time to refine their craft. They are going to get lost. Financially and professionally lost. Women may benefit from social media for a few years but as soon as they get to a certain age the industry forgets about them and they look for the next big thing. Their careers then become obsolete because they didn't grow their craft and relied too much on social media," he warned.